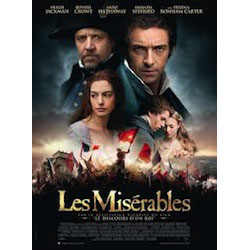 Released: 2013
Director: Tom Hooper
Starring: Hugh Jackman, Russell Crowe, Anne Hathaway

An absolute emotional triumph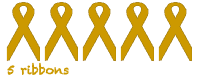 Some people have books, films, paintings or pieces of great classical music that are part of their soul. Works of art that have a special place in their heart that can't be explained but 'belong' to them and always will. For me that place in my consciousness is occupied by the musical Les Misérables
.  I'm not obsessive, I've not been to see it thousands of times nor do I play it on a loop constantly. It just has a special meaning to me that I can't quite put into words.
When I heard that a film version was being made I was torn between excitement and panic. What if they messed it up? What if it was an absolute travesty?  The first reviews came out and they were fantastic. Despite the rave reviews and the multiple award nominations I was still very nervous when I finally sat down to see what director Tom Hooper had done with my most beloved of musicals.
Tony award winner Hugh Jackman stars as Jean Valjean, the runaway convict trying to build a new life after 19 years on the chain gang. He adopts Cosette, the daughter of tragic prostitute Fantine but their peaceful existence is endangered by the combined threats of student Marius falling in love with Cosette, looming revolution and dogged Inspector Javert who is determined to put Valjean back behind bars.
There are a couple of false moments but the vast majority of this 157 minute film is pure triumphant masterpiece. Les Miserables is visually stunning with magnificent sets, wild landscapes and a wonderful barricade building scene which really does capture the spirit of the stage production beautifully. The orchestration by Anne Dudley and Stephen Metcalfe is soaring and from the first moment my heart jumped with sheer pleasure. This is how music on the big screen should sound.
What surprised me though was that the spirit of this adaptation owes almost as much to the original Victor Hugo novel as it does to the Claude-Michel Schonberg/Alain Boublil musical. We actually meet (albeit briefly) Marius's grandfather in the film and Valjean's dual epiphanies of finding God and learning to love another person are referred to quite clearly – especially with the inclusion of an original song where Valjean expresses his new found devotion to young Cosette.
The performances were almost perfect. Almost, I have a problem with a couple of them. I didn't like Hugh Jackman's performance of Bring Him Home – one song, not even my favourite in the show even though it's Valjean's big emotional number. And whoever told Russell Crowe he could sing was having a laugh. In the lower ranges he's fine, but for the big notes in Stars he just can't make it. In fact he isn't very good at all at Stars, one of the best songs of the entire show. He does act the part very well indeed and the scene looks absolutely beautiful.  It's almost as if Hooper accepted his actor's limitations and worked around them to deliver a great scene nonetheless.
The rest of the performances were brilliant. Anne Hathaway is undoubtedly the greatest Fantine I've ever seen and I'll be stunned if she doesn't walk away with an Oscar. I've never been so moved by I Dreamed A Dream as I was here. Hathaway gives the performance of the film, closely followed by an understated but no less moving Samantha Barks as Eponine. Eddie Redmayne is great as Marius and I was delighted that Aaron Tveit turned in such a fine performance as revolutionary leader Enjolras. Sacha Baron Cohen and Helena Bonham Carter do well as the villainous Thénardiers, providing welcome comic relief without descending into pantomime, always a danger for these characters.   Little Daniel Huttlestone as Gavroche was wonderful – full of the cheeky personality that the character requires.
Much has been made of the fact that Tom Hooper insisted that songs be performed live on set rather than recorded in a studio, this works brilliantly and allows the actors to really perform their roles and make them believable.  Hooper and Eddie Redmayne joined us for the screening and I was fascinated to hear them discuss other aspects of the film-making process, including Redmayne's desire to play Gavroche.  Baby-faced he may be, but not quite that baby-faced.
The director told us that camera and prop crews were dressed in period costume and mingled with the actors. He gave the instruction to "build the barricade",  no other instructions were given and at one point a piano came flying out of a window so the confusion and panic seen on Redmayne's face is genuine!  Hooper wanted the barricade building scene to be as chaotic as possible and this seemed like the best way to do it.  It certainly worked!
I was thoroughly moved by Les Miserables, I wept a good five or six times throughout the film. These weren't gentle, ladylike little tears, these were big wracking sobs shaking the seats. I know many people are eagerly anticipating its UK release next Friday (11 January)  and I can guarantee you won't be disappointed.  I loved it and it joins its stage brother in my heart.