Released: 2010
Director: Jon Favreau
Starring: Robert Downey Jr, Mickey Rourke

A rare sequel that is better than the original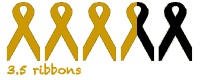 It's coming excitingly close to the opening of superhero supermovie Avengers Assemble and I've been preparing by catching up with the series so far. As I wrote a couple of months back, I wasn't massively enamoured of the first Iron Man film. I thought it took too long to get going and suffered from a dull bad-guy. Only Robert Downey Jr's winning performance as Tony Stark saved it from being a total waste of time. I wasn't too excited about the prospect of the sequel, but I like to complete things so I settled down to catch up with Iron Man 2
.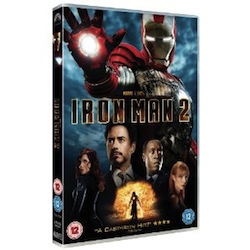 This installment in the franchise starts exactly where the previous film left off. Tony Stark has just announced to the world's press that he is Iron Man. In a dingy flat in Russia an old man dies and leaves his son Ivan Vanko (Mickey Rourke) blueprints to create his own variation on the Iron Man suit. The following six months sees an unprecedented period of world peace, thanks to the powers of Iron Man. It also sees Vanko develop his weapon and plan to seek revenge against Tony Stark for the sins of his father. While Vanko is plotting, Stark is facing calls from politicians to hand over his technology to the US government and the devastating news that the palladium core keeping him alive is also slowly killing him.
I seem to be out on a limb, having not enjoyed the first Iron Man film. I found it too slow and hated the fact that we had to wait until about half-way through the movie to see the suit (and hero) in action. No such delays here – the action is much quicker to get moving and there's no laborious back-story creation. Vanko is also a much better villain than Stark faced in the first film, all of which adds up to a sequel which is more satisfying than the original.
Robert Downey Jr remains the film's strongest asset. His performance is a triumph and undoubtedly this is his finest role, even better than Chaplin. The supporting cast aren't bad either although it was disappointing to see Gwyneth Paltrow's Virginia "Pepper" Potts become a bit of a screamer – didn't match the strong, Hitchcockian heroine of the first film. Mickey Rourke was fun as Vanko, he should always speak in a cod-Russian accent, it's much more understandable than his normal mumble. Sam Rockwell was typically good value as Stark's business competitor Justin Hammer. We are also introduced to Scarlett Johansson's Black Widow, an ass-kicking agent of S.H.I.E.L.D and future Avenger. Her role was pretty small and she wasn't terribly well used but I'm hopeful that Joss Whedon will beef up her part, he does after all have a decent record when it comes to creating strong female characters.
There are some stunning set-pieces but actually they aren't the most memorable aspects of the film. They are dwarfed to an extent by the decent script by Justin Theroux, the good performances and the teasing of what is ahead – both in Thor and Avengers Assemble.
Iron Man remains the weakest of the Marvel adaptations we've seen over the past three or four years, albeit with the best performance in the leading role. Having said that though I'm now very excited about Avengers Assemble and seeing how these very different characters and styles will come together.