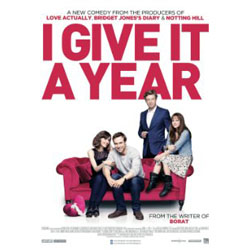 Released: 2013
Director: Dan Mazer
Starring: Rose Byrne, Rafe Spall, Simon Baker

A very funny anti-rom com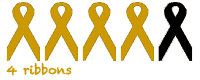 Weddings bring out the worst in me. I don't like them, I don't like the enforced jollity, I don't like big parties and I don't really like family events. I did have a bad experience at a wedding once where I was trying to be friendly to someone who was particularly mean to me. Then there was the wedding where I was chatted up by the father of the bride's child who told me how giving blood was good for your sex life – I was 17 and he was 36… I now survive weddings by smirking at the dresses and mocking the guests. Unlike Minnie Driver's character in this latest British rom-com, I've yet to sit at a wedding and give the marriage only a year.
Rafe Spall and Rose Byrne play Josh and Nat who fall madly in love at first sight and get married only seven after meeting. Almost immediately it becomes obvious that the couple aren't entirely suited for each other – Josh is a slobbish, stay at home writer (much like myself) and Nat is a well-groomed advertising executive. They soon discover each other's little foibles which rather than being endearing become frustrating. The already struggling relationship is complicated by Josh's friendship with adorable ex-girlfriend Chloe (Anna Faris) and Guy, a handsome client of Nat's (Simon Baker) who makes it clear that he's madly in love with her. With the less than whole-hearted support of family and friends Josh and Nat enter into counselling to try and make it to that all important first wedding anniversary.
I Give It A Year made me happy. That might make me sound a little bit simple and it may not be the most incisive analysis of a film you'll ever read but there we have it. It made me happy. I laughed most the way through the film, as did the vast majority of the audience. Rose Byrne and Rafe Spall were great leads and sparked nicely off each other. The supporting cast is great, particularly Minnie Driver who is wonderfully bitchy as Nat's sister, spending the entire film sniping at her husband. The brilliantly talented Olivia Colman has a small, but perfectly formed, role as a marriage counsellor who is more concerned with her own relationship breakdown. A concern she expresses loudly and with the most foul language possible. Working Title proving once again that swearing is big, it is clever and it is funny.
There are a couple of stand out, hysterically funny scenes. Stephen Merchant's horrific best man's speech and a cringe-worthy threesome are among the best moments. The enjoyment in this film certainly comes more from the comedy than the romance. We're never quite sure if we should be rooting for Josh and Nat or not. In other romantic comedies the potential love rivals are easily dismissed but here they are likeable and well played, leaving us unsure who we should actually be rooting for. Do we want Nat to be with the slobby writer who refuses to empty the bins or the drop dead gorgeous millionaire who treats his staff really well? Is the uptight Nat really the right girl for Josh or is it the lovely Chloe who does lots of good for the starving in Africa? No wonder this has actually been billed as an anti-rom com.
I Give It A Year doesn't quite reach the dizzy heights of Four Weddings and A Funeral, the daddy of all British rom-coms and the film that all romantic comedies should aspire to be. It is, however, one of the funniest I have seen in a long time and without seeming too simplistic I really liked it. Whenever I am at yet another tedious wedding I'll rewatch this in my head – that'll make it all better for a while at least.