Published: 2015
Author: Susan Willis

A thoroughly detestable lead character makes this hard to like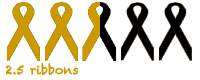 Yesterday in my mini-focus on Christmas books, I reviewed Mandy Baggot's One Wish in Manhattan – my initial reservations about the novel were overcome when I got to like the main characters. Today I have exactly the opposite issue. I couldn't stand the main character in Susan Willis's Christmas tale of tangled love lives, Turkey Seconds
.
Tom Shepherd is a married man but that doesn't stop him from falling for Ellie, a younger woman, and embarking on an affair. Everything seems fun for a while, but the prospect of two Christmas dinners is tough and Tom wonders if he can cope with his double-life.
I've read a number of great reviews of Turkey Seconds and there's a lot to like about it – particularly the depiction of Newcastle. A friend of mine lived in the city for a while and I stayed with her and really got to like the city. Willis paints a lovely picture of Newcastle and turns the normal representation of the area on its head in a welcome move. I was never less than engaged with the story and enjoyed its fast paced nature.
Unfortunately I hated the main character, Tom. Hated him with a burning passion and didn't want him to have a happy ending. I wanted his wife and mistress to run off to a commune together and have a passionate fling, I didn't want to hear Tom's backstory and find out what his excuse was for being such an utter bastard to his wife and to Ellie, the girl who falls for him without knowing he was married.
The narrative points to the Vicar of Dibley episode where Geraldine has dinner with a number of the villagers, but that was the unselfish actions of someone trying not to hurt people's feelings. Tom's doubling up of Christmas dinner are the actions of a man more interested in having his wicked way rather than being kind to anyone other than himself.
Turkey Seconds offers a definite twist on the normal romance tropes, it has a male lead character, it's not saccharine sweet and it does seem real – but it just wasn't for me.