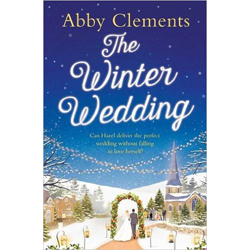 Published: 2015
Author: Abby Clements

Great writing but made me uncomfortable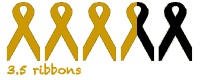 I'm in a quandary about my review of Abby Clements' The Winter Wedding
. I'm not sure this has ever happened to me and it's hard to discuss without getting into spoiler territory. I enjoyed the writing and read the book in just a couple of days but I hated the morals of the story and the "happy" ending. So how do I judge this book fairly?
Hazel is an accidental wedding-planner, she organises the perfect summer wedding for her twin sister Lila and her fiancé Ollie and soon other couples are asking Hazel to arrange their perfect winter weddings. As the months move on Hazel finds herself juggling an ungrateful boss, a distant brother, unhappy couples and feelings for two very different men. Can Hazel create the perfect weddings for her clients, find love and have a happy Christmas?
The first thing to say is that despite the name and winter-y cover, this isn't really a Christmas or winter book. A good third of the action takes place in the summer and the Christmas theme is fairly minimal. There's nothing wrong in that at all, but don't go in expecting a seasonal story, that's not what's happening here.
I won't go into too many details about my problems with the book but it's probably not a huge spoiler to say I thoroughly disapproved of who Hazel falls for, what unfolds and the ending. My goodness, the ending had me shouting "Are you kidding me". Genuinely I shouted at the page. I do have an issue with how the story unfolded and how some of the women were portrayed and treated by Hazel.
So that would imply that I hated The Winter Wedding, but I really didn't. The writing is very good and for the most part the characters were likeable. I'm a relatively slow reader but I still managed this in just a couple of days because I took every opportunity to pick it up and get another few pages read. There's an enjoyable glamourous side to it – Lila is a ballerina, Hazel works in set design on a show reminiscent of Downton Abbey and that's fabulous escapism.
I could be being unfair, allowing personal prejudices to influence a book review. The storyline just pricked a little bit of my judgemental side and that soured the experience for me. I would definitely read another Abby Clements book as I enjoyed the writing but this just hasn't made it to the top of my 2015 Christmas pile.