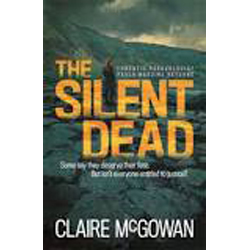 Published: 2015
Author: Claire McGowan

A great look at the meaning of justice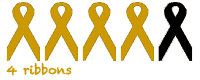 Last year I reviewed Claire McGowan's The Dead Ground, the second in her Paula Maguire series about a forensic pathologist who returns to Northern Ireland from London and works with a Missing Person's Unit to solve crimes. I enjoyed The Dead Ground, although was a little bit lost because I hadn't read the first book in the Maguire series and told myself I would definitely make up for that. The third book – The Silent Dead
– has just been published and my vow to catch up has been broken and I've gone straight to number three.
A Republican bomb devastated the small town of Ballyterrin, killing 16 people and destroying hundreds of lives. The five suspects are found not guilty following police errors and walk free. Five years on from the attack all five disappear and their bodies start to be found with notes suggesting that their deaths are retribution for the bombing. Paula and the Missing Person's team have to put aside their feelings of distaste for the five and try to find the remaining missing before they too are murdered. Paula's involvement is complicated by the reminders of her own missing mother and the fact she is heavily pregnant and doesn't know if the father is her old flame (now step-brother) or her married boss.
I settled into The Silent Dead much quicker than The Dead Ground as I already knew the characters and some of the back-story. I really enjoyed continuing Paula's story and finding out more about her mother – one of the "Disappeared", suspected kidnapped and murdered by the IRA. Paula is an engaging heroine, although like many other crime novel protagonists she is developing an annoying habit of solo investigations which exist purely to create danger.
The concept of the story was fabulous. Living on mainland UK it's very easy to imagine that the "troubles" in Northern Ireland are now over. The murals are now tourist attractions and the most bombed hotel in Europe (the Europa) is a great venue for a lovely meal. But the wounds haven't healed, there are still occasional attacks and people still suffer the effects of the past. I really enjoyed how McGowan created such a vibrant and relevant story based on a period that now seems to be past of history.
I also thoroughly enjoyed the moral dilemma at the heart of the story – how much did we really care about the "victims"? The five kidnap victims were murderers, their victims included babies and toddlers and no justice had been found. Are justice and revenge the same things?
The Silent Dead was deliciously satisfying and Christie-esque and I'm looking forward to the next Paula Maguire book – and maybe we'll even get to find out who is the baby's dad.