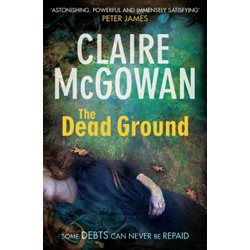 Published: 2014
Author: Claire McGowan

Not unique, but still a great read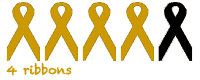 Today sees publication of Claire McGowan's The Dead Ground
, the second novel in the Paula Maguire series of crime thrillers. As I mentioned in my review of Someone Else's Skin I haven't really read as many crime novels as I would like so far this year, in fact this is only my second. Someone Else's Skin was a great read from a debut novelist and has set a high bar for all thrillers for the rest of the year. Thankfully The Dead Ground lives up to my previous crime read and I happily lost myself in the story.
Paula Maguire is a forensic psychologist who has returned to her home town in Northern Ireland after years in London to work in a Missing Persons Unit of the Police Service of Northern Ireland, an issue close to her heart as her mother disappeared 17 years previously when Paula was a young teenager. The abduction of a new-born baby from the local hospital sparks an investigation which becomes more complicated when a prominent pro-choice doctor disappears in suspicious circumstances.
I really liked The Dead Ground, although I was confused for the first couple of chapters by repeated references to the previous book in the Paula Maguire series – I hadn't realised this was the second instalment in Paula's story. While it is entirely possible to read this before The Lost there are some major spoilers for the first book included. I rushed through the first half of the book in about 2 hours and had to check that it was a full length novel (it is – about 400 pages). The feeling of being shorter was mostly due to the pace of the story which zips along at a fantastic pace and grips throughout. McGowan is a brilliant writer who knows how to keep the reader turning their pages waiting to see what happens next.
The story isn't anything new or special – child abduction and missing people are fairly common thriller staples and the idea that a religious community dislikes a pro-choice campaigner is hardly earth-shattering. What stops this from being two-dimensional is McGowan's great writing and her feel for the community she is representing. The Northern Ireland Troubles cast a long shadow over the story without overwhelming the narrative. The impact of the disappearances of individuals rumoured to have been sympathetic to British soldiers still affects families today – and children still have no idea of what happened to their parents. Paula's story reminded me of the on-going Jean McConville mystery and despite her mother's disappearance taking place almost two decades before the novel begins it still feels up to date and relevant.
Most of the characters are completely believable and likeable and I completely bought Paula as a troubled, confused heroine. The story was also believable although you'll be able to see through the inevitable red herring in about 10 seconds.
Despite following a fairly well-trodden path this is a fresh, exciting and completely readable thriller. I'll be catching up with The Lost and looking forward to the next book in the series – I can see this one running for a long time.
Fabulously dark and thrilling debut novel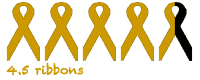 _