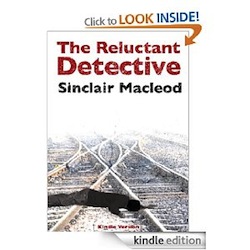 Published: 2010
Author: Sinclair Macleod

An interesting new voice in Tartan Noir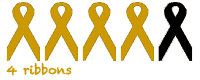 I sometimes worry that I tweet too much and that a bit of promotion of the causes that I support can soon become overwhelming.  However, it is common on Twitter for people to plug blogposts, TV programmes, petitions or their new books.
I was first drawn to Scottish crime novel The Reluctant Detective
by the tweets of its author Sinclair Macleod who uses social media to promote this book and its follow up The Good Girl.  He claims that his novels are as "Scottish as Irn-Bru and Haggis" and offer "Crime with a Scottish accent".  At first I didn't pay that much attention but gradually I became intrigued and downloaded a copy of The Reluctant Detective.
Craig Campbell is an insurance investigator with a nice little business in Glasgow.  He follows people who are claiming insurance payouts, identifying the fraudulent and (on rarer occasions) proving their cases are genuine.  His neat, ordered world is thrown into chaos when a bereaved mother asks him to investigate her son's death which has previously been judged by police to be accidental.  Craig finds himself facing increasing levels of intimidation and danger as he searches for the truth.  He is aided in his investigation by an assortment of friends, neighbours and even a potential new girlfriend.
As a Glaswegian I absolutely adored the detail in the book, I recognised the streets, the buildings and even the interiors of houses.  The descriptions were outstanding, Macleod clearly knows Glasgow well and brings the city to life perfectly.  He covers almost the whole city in his narrative including the factories of the East End, the shopping precincts of the city centre and the up-market tenement flats of the West End.  The book took me home and I loved it but I'm not sure if a non-Glaswegian would get quite such a kick out of the extensive detail or find it a little overwhelming.  If you've read The Reluctant Detective and you aren't a native of the city, I'd be interested to know your thoughts.
The story itself isn't massively original or unique, in all honesty it's a fairly standard tale of a mysterious death and financial shenanigans.  As unoriginal as it is though, The Reluctant Detective is a great read.  The characters are likeable and believable, particularly Craig, a great fish out of water hero who is faced with a situation he could never have imagined himself in.  He isn't particularly brave, neither does he have any special skills but he doesn't seem to have any of the fatal flaws of the fictional detective either which is a relief.  He is however kind, smart, caring and determined to discover the truth on behalf of his client.  The supporting characters are also quite endearing, I particularly enjoyed the dynamic between Craig and his friends.  These were all young men that I could easily recognise and identify with – lads more interested in playing computer games and having a few beers than setting themselves up as heroes.
The writing is snappy and the dialogue quick and enjoyable.  I appreciated the humour and as promised in the tweets heard a very clear Scottish voice.  Unexpectedly I also found a few moving moments, one character's death in particular caused a catch in my throat and a recognition that this wasn't a cosy mystery I was reading.
The Reluctant Detective is a great wee read.  It doesn't quite reach the Tartan Noir heights of Val McDermid, Ian Rankin or Christopher Brookmyre but fans of these authors will probably enjoy Macleod's work.  I look forward to reading The Good Girl at some point soon and will keep an eye on Twitter for news of more in the Reluctant Detective series.