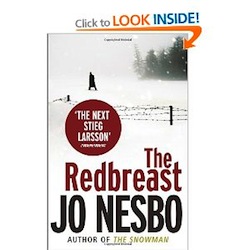 Published: 2007
Author: Jo Nesbo

A great Scandinavian author – but not the new Stieg Larsson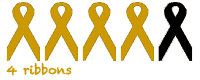 The astonishing worldwide success of Stieg Larsson's Millennium Trilogy
, and to a lesser extent Henning Mankell's Wallander
series, has opened the eyes of British readers to the appeal of Scandinavian crime writing.  In the past couple of weeks Twitter friends have suggested books by Arnaldur Indridason, Asa Larsson and Jo Nesbo.  Nesbo has written a number of novels widely available in UK bookshops – easily identifiable by stickers which claim that he is "The Next Stieg Larsson".  I've seen the books for a while so I decided that it was a good time to put that claim to the test.
As I always try to do when starting to read books by a new author I looked at Nesbo's novels in chronological order.  This was a little tricky as I'm not sure that all of his works have been translated into English.  I read in a few places that The Redbreast
was the third in the Harry Hole series, however Nesbo's UK website assured me that it is the first in reading order.  I decided that they were the best source of information, downloaded The Redbreast and got stuck in.
Harry Hole is an Oslo policeman who doesn't play the political game or fit in well with other officers.  A somewhat convoluted series of events sees him promoted to Inspector and transferred to a special investigations unit.  Here he discovers the purchase and import into Norway of one of the world's most high-powered guns and begins to suspect that an attempt on the life of a dignitary is being planned,  the problem being that he has no idea of who the target is or when the assassination attempt will take place.  The investigation uncovers a link to Norway's Neo-Nazi gangs and delves into the history of Norwegians fighting for the Nazis during World War II.
I very much enjoyed The Redbreast.  It is a taut, gripping thriller which leaves the reader guessing until the very end.  Comparisons with Stieg Larsson however are completely spurious and nothing more than a fairly transparent marketing ploy.  It's similar to comparing Colin Dexter and Christopher Brookmyre.  Yes they both write crime fiction and live in countries which are similar to each other, but that's it.  The style and tone of the books are completely different.
Harry Hole is a fairly typical literary detective.  Loner, drinker, doesn't play the game, doesn't trust people easily. complicated love life and so on.  It's all there and we've read about similar cops hundreds of times before, but that's not always a bad thing.  Hole is easily recognisable which it makes it simple for us to become involved with his story.  A couple of times I did feel that I had missed out on important events in Harry's past, they are certainly mentioned in the book but that didn't do anything to affect my understanding of the character or enjoyment of The Redbreast.
The best thriller writing involves keeping us on our toes be it a novel or film/tv script.  Writers who are not afraid to create a shock by killing off main characters always grab my attention.  TV spy series Spooks is great at this and Nesbo uses this tactic to shock, upset and intrigue his readers.  He is also unafraid to explore what is surely an embarrassing episode in his country's past.  I hadn't realised that Norwegians had fought for the Nazis, sharing and supporting their ideology – it was a revelation to me.
The Redbreast is a great read and I'm definitely going to read some more Nesbo, both the Harry Hole series and stand-alone books including Headhunters.  I would definitely recommend Nesbo's work but don't go in expecting the new Millennium Trilogy, you'll be disappointed.