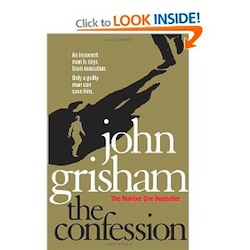 Published: 2010
Author: John Grisham

A brilliant legal thriller – another Grisham classic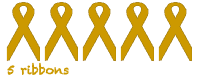 The Confession
is John Grisham's latest legal thriller for adults and is currently riding high in the paperback chart.  Fans of Grisham's work are in for a treat when they buy it.
When I start reading one of Grisham's books, I know what I'm getting and that's one of the things I love about them.  That's not to say that his books are boring or predictable, simply that there's a tried and tested formula that works.  I like that – I feel reassured and comforted.
Donte Drumm, a young black man, is scheduled to face execution in Texas on a Thursday evening for the rape and murder of a white high-school student.  Donte has spent nine years on Death Row and it seems that all hope has gone, until Monday morning when a dying man visits a Kansas preacher and confesses to the crime claiming that he wants to stop an innocent man facing an unjust execution.
What follows is a taut, gripping countdown to the scheduled time of execution.  Can the preacher persuade the real killer to publicly admit his crime in time for Donte to be saved?  Will Donte's lawyer be able to persuade the legal authorities that a grievous miscarriage of justice is about to take place?  I genuinely had no idea how Donte's future (or lack of future) was going to pan out and that made for a book that I could not put down.
Grisham has spent time working on The Innocence Project, a worldwide initiative to help exonerate people who have been wrongly convicted.  Grisham's experiences and his opposition to the Death Penalty come over loud and clear in The Confession.  Donte's conviction is based solely on a confession that was bullied out of him by cops desperate for a result who saw a young black man as the perfect fall-guy.  I do wonder how many people have been worn down by hours of questioning and confessed to a crime simply because their defences have been so badly weakened.
Events portrayed in the book reminded me of real-life cases and have clearly been an inspiration to Grisham.  One of Donte's final appeals is rejected by the courts as lawyers can't deliver it until 5.07pm – and the court closes at 5.00pm with the presiding judge rushing off to a tennis match.  In 2007 Judge Sharon Keller of the Texas Court of Criminal Appeals refused to hear a plea for a stay of execution, telling the defence team "we close at 5" – a man's life was taken because a printer broke while producing the multiple copies required by the court (thousands of pages).  Grisham is clearly frustrated at the behaviour of many people within the criminal justice system who are absolutely immovable – even when someone's life depends on a little bit of common sense and compromise.
Another worry is race relations and the tensions between the polarised black and white communities in Donte's home town of Slone.  There is an ever present threat of an all-out race war if Donte is not granted a reprieve.  To Kill A Mockingbird is my favourite book and to an extent it covers the same territory as The Confession.  It's heartbreaking that 50 years on a story about the injustice faced by a black man in the deep south can still be utterly convincing and relevant to the America of today.
To a great extent the characters in The Confession are pretty standard for Grisham – the innocent man worn down by years of incarceration, the strong black matriarch, the lawyer who refuses to conform to convention.  That's not a problem as the book is plot rather than character driven and because we recognise the characters time isn't spent on long introductions and development.
The Confession is only the second book this year that has kept me up at night reading "just one more page". It's going to be a while before I find another that is quite so satisfying and addictive.