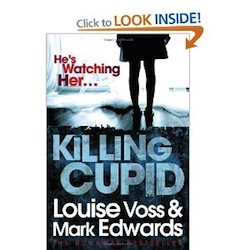 Published: 2012
Author: Louise Voss & Mark Edwards

A page-turning thriller with an evil sense of humour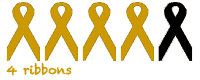 As the daughter of two devoted Scottish Nationalists, the story of Robert the Bruce and the spider is one that I grew up with. For those who aren't aware the basic premise is that following numerous defeats against the English, King Robert was despondent and in a cave pondering the future of Scotland's fight against the Auld Enemy. As he was considering capitulation he watched a spider trying to swing from one beam to another. Six times the spider failed, yet he didn't give up and made it on the seventh attempt. The spider's persistence and eventual success persuaded Bruce to keep going and he drove the English out of Scotland at the Battle of Bannockburn in 1314. Hooray!
The same principle has certainly applied to the writing career of Louise Voss and Mark Edwards. The duo came together a decade ago to write the crime thriller Killing Cupid. Things started well with interest from an agent and the BBC but unfortunately nothing came of the good start and Killing Cupid was shelved for 10 years. Like Robert the Bruce, the intrepid authors quite rightly refused to give up and self-published Killing Cupid
as an e-book which was a massive success and is now rightfully enjoying further good sales in paperback format.
The story is written in alternate chapters from the point of view of the two main characters Siobhan and Alex. Siobhan is a frustrated writer with one published novel but no creative success in a long time. She's sure there are more books in her but she's now working as a creative writing teacher at an evening school. Alex wants to be a writer and is obsessed with his tutor. He follows her home, uses her own credit cards to buy her presents and breaks into her house. Soon a 'love rival' ends up dead and events spiral out of control for both Siobhan and Alex.
I won't go into the storyline too much as there are a couple of fabulous twists and turns that are pretty breathtaking. This isn't a bog-standard stalker thriller, Voss and Edwards have created a nail-biting thriller that subverts the genre and keeps the reader on the edge of the seat throughout. The great thing about Killing Cupid isn't that it's a mystery with a fabulous twist. It's that it manages to be a brilliant thriller with a wickedly black sense of humour. This is a book about a deeply creepy stalker who breaks into his victim's house, includes an innocent girl dying in violent circumstances, yet still manages to make you laugh. It's not a comedy but a taut well written crime novel which just happens to have a good number of well placed laughs.
This is my second Voss/Edwards novel this year after Catch Your Death – a more conventionally written thriller. I can't call which of the two I enjoyed more, they are different but both work brilliant well and are certainly worth a look if you want to try new authors.
A follow up to Catch Your Death, All Fall Down is due for paperback publication on 14th February and I'm already looking forward to seeing how those characters develop further.  What's certain is that this is partnership may have taken a few swings to cross the beams, but now that they are up and running it's clear that Voss and Edwards have the talent and the momentum to entertain and enthrall us for a long time to come.