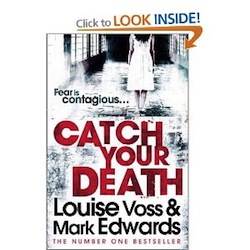 Published: 2012
Author: Louise Voss & Mark Edwards

Proof that the common cold can be terrifying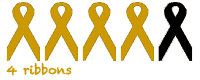 The rise of the ebook has led to an explosion in self-published authors.  I must admit I have a shiver of nervousness each time I see a self-published book, I tend to assume that if an author doesn't already have a book deal there's probably a good reason. I know that's a completely irrational attitude and there must be hundreds, even thousands, of brilliant authors and brilliant novels out there that just haven't broken through the almost impossible glass ceiling of the publishing world. I've now read a few self-published books on the Kindle. Some have been great, others have made me think that the definition of writer has been extended to include all those who can spell.
There have been some notable successes though, including John Locke, the American independent author who became the first to sell one million books on the Kindle platform and has now written a guide
on how he managed this. It's not just the Americans who have found success. After failing to find publishing deals authors Mark Edwards and Louise Voss came together and have written two successful books – Catch Your Death
and Killing Cupid
which sold a combined total of 1,500 copies per day on the Kindle. A traditional book deal has now followed and Catch Your Death was released in paperback in January.
Kate Maddox is a successful scientist fleeing an abusive marriage in America and brings her young son Jack to England to begin a new life. Kate left England sixteen years previously after the horrific death of her lover, a doctor searching for a cure to the common cold. Kate's time as a volunteer patient comes back to haunt her and threatens her safety and that of her child.
I'm not sure if I was the best audience for this book. After all I'm fairly hardline on the topic of diseases such as SARS or Bird Flu. I wouldn't say that I don't believe in their existence but I find the new focus on them over the top. That didn't stop me being creeped out by the threat of a common cold mutated to such a degree that it was the ideal weapon for biological warfare. By choosing such a mundane everyday occurrence as the precursor to much greater terror Edwards and Voss struck a chord and created a threat that penetrated even the most cynical mind.
Kate was an engaging heroine combining fierce intelligence and determination but also enough vulnerability to keep her sympathetic. Love interest Paul is handsome, strong and intelligent but flawed enough to be likeable. The bad guys, particularly assassin Sampson, are suitably evil and the threat to Kate is terrifyingly believable.
There were a couple of points of minor annoyance. Civilian security guards at a lab which performed animal experiments were portrayed as being armed which wouldn't happen in the UK. Kate's son Jack became a bugbear, a brat of the highest order I literally screamed at the book every time someone said what a lovely child he was, but then again that's testament of how well the authors brought the book to life!
Small quibbles aside I enjoyed Catch Your Death, the plot moved at a good pace and offered a thoroughly good read. Whether Edwards and Voss plan to release their forthcoming books as paperbacks or e-books isn't the question to ask – it's when is the next one coming out and when can I get my hands on it?