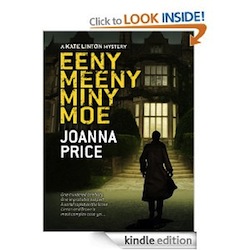 Published: 2012
Author: Joanna Price

A superior cop drama – more of the same please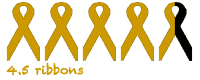 One of the joys of reviewing books is in discovering new authors and seeing their career move on from debut novels to the establishment of a series of novels. This time last year I reviewed Joanna Price's debut A Means of Escape, the first to feature Somerset detective DS Kate Linton. I thoroughly enjoyed it and took special delight in being able to recognise some of the places mentioned in the story. Less than a year on and Price has released her second novel in the Kate Linton series, Eeny Meeny Miny Moe
.
Aging supermodel and all round nasty piece of work Lauren Hampton is found murdered in her Glastonbury mansion. With no shortage of suspects and more and more sordid details about Hampton's life coming to the fore our heroine is faced with one of the toughest cases of her career. The murder of Hampton is set against a backdrop of vicious rapes which come horribly close to home for Linton and a potential new love interest sparks tension with superior DI Rob Brown.
A Means of Escape was a great introduction to Kate Linton and this maintains and even slightly improves on the high quality of the first novel. As a police procedural Eeny Meeny Miny Moe works well. There's plenty of twists and turns and lots of red herrings thrown in for good measure to throw the clue-spotting reader off the scent. The victim, one of Britain's first supermodels, is thoroughly objectionable and there's some sympathy with everyone suspected of her murder. We see the narrative unfolding from several points of view which helps the development of the story without becoming too convoluted or muddled. As the truth becomes clear to the reader (if not Kate quite yet) there are a couple of genuinely suspenseful moments that had me torn between rapidly reading on and hiding my eyes behind a pillow because I was afraid of what was going to happen next.
The relationship between Kate and Brown is developing nicely. I was a little bit critical in my review of A Means of Escape of the dialogue between the two, I didn't entirely buy it. I did this time, they are clearly meant to be together and are madly in love but can never seem to get it right and actually get together. I like that and hope the will-they/won't-they storyline carries on for a while and that they don't become a couple too quickly and neuter their tension. Many fictional crime-fighting couples have their best moments before romance sets in.
Price has also kept the strong sense of place created in the first book. Anyone who knows Glastonbury and the surrounding areas will recognise the settings immediately. It's one of the strengths of the Kate Linton series that it is so firmly rooted in reality, a reality that stretches to the believability of Kate herself. She gets drunk, she has hangovers, she falls for the wrong guy yet she's in no way an annoying ditz.
Eeny Meeny Miny Moe has cemented the place of Kate Linton in the canon of fictional British detectives. It's a compelling read and I'm very much looking forward to the next installment in this exciting series.