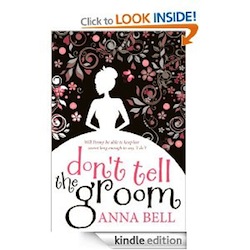 Published: 2013
Author: Anna Bell

A warm, witty romance and sure-fire winner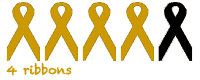 I keep hearing about women who have been planning their weddings since early childhood. Disney Princess dresses have been adapted in their minds to be their wedding dresses and pillowcases have been used as veils in dressing up games. That was never me – I have never been hugely interested in weddings. Even on my own wedding day I was distracted by Pretty Woman while waiting for my make up and hairdressing. Conversely Penny, the heroine of Anna Bell's new novel Don't Tell the Groom
has been dreaming of her wedding day forever. Indeed, the first few paragraphs of the story are Penny's dreams of her perfect wedding with the posh Vera Wang dress and the ultra expensive Jimmy Choo shoes.
Luckily the man of her dreams has now proposed. There's a slight blip in her plans to get hitched – the couple's savings have been decimated by the bride's secret addiction to online bingo. Penny has got three months to prepare the perfect wedding, ensuring her fiancé remains in the dark about the plans for the day itself while keeping the truth about her gambling addiction quiet from her family and friends. In order to give herself some breathing space Penny takes some inspiration from the television programme Don't Tell The Bride and turns it on its head with a Don't Tell The Groom ceremony and reception to cover her tracks. Soon things start to spiral out of Penny's control and it seems there may not be a groom at all…
At first glance it appeared that my own lack of interest in weddings would make Don't Tell The Groom an odd choice for me. Couple this with my complete lack of interest in bingo (my lack of knowledge once humiliated me at a charity bingo night) and it seemed even less likely that I would care about Penny.  However, Anna Bell's warm and witty writing style soon had me cheering on Penny and her attempts to make everything right in her world – it took me about two days to read this book, grabbing every spare moment I could for another few pages.
I was also massively well disposed to Don't Tell The Groom as it's set about 5 miles from where I live. The idea of a Jimmy Choo shop as suggested longingly by the central character made me laugh then cry a little. Something so nice in the middle of all the concrete of Farnborough would never happen. Not that I'm that interested in shoes anyway!
Despite the generally fun and warm nature of the story, there were a few emotional moments. Penny's gambling problem, and that of her fellow addicts, is never treated as a joke or something light and fluffy despite the sweet nature of the book. The one slight mis-step for me was Mark, Penny's fiancé. He was slightly underwritten and at one point became too much of a rotter for me. I almost willed Penny to leave him which isn't quite in the spirit of romantic comedies. It has been said though that I can be overly cynical so that must be kept in mind.
Don't Tell The Groom is a fabulous, witty and warm romance. It's available for download
now so I recommend wrapping up in a nice big blanket, getting yourself a hot chocolate and luxuriating in this lovely book. You will not be disappointed.