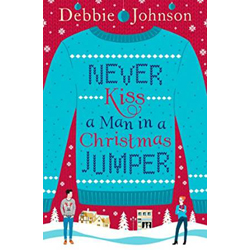 Published: 2015
Author: Debbie Johnson

A fun Christmas romance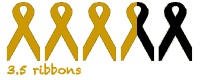 This week I'm pretty much focusing on Christmas books. I've spent the past few days reading nothing but Christmas stories and I might actually be overdosing on sweetness and festive fun. I'm taking a break for a bit after this week for Christmas, my 40th birthday, New Year and a holiday to Egypt. I'll still be reading lots but the blog will be quieter than normal for a while.
The first of the Christmas books I'm reviewing this week is Never Kiss a Man in a Christmas Jumper
by Debbie Johnson. Single mum Maggie has devoted her life to her daughter Ellen but she now faces her first Christmas alone as her father and Ellen both go on holiday for the festive season. The arrival of gorgeous (but unfortunately attired) Mario Cavelli offers Maggie a completely different Christmas but she's not sure if she's ready for romance, or a man in a Christmas jumper.
If you're looking for an easy, fun read which is full of Christmas spirit and romance this is the ideal book for you. The characters are all immensely likeable and you want Maggie and Mario to find love and happiness together. Nothing (much) happens to create conflict between the characters and it's simply a case of waiting to see if and how romance blossoms. The side plot centred on Maggie's wedding dress boutique is sweet and fun and simply adds to the feeling of romance that imbues the whole story. The writing is fast-paced and witty and I zipped through the story happily in a couple of days.
The front cover of this book is really appealing and it just draws you in, telling you that you're in for something enjoyable, bright and fun.
There's really not a huge amount to say about Never Kiss A Man in A Christmas Jumper. It's not the best book I've read this year, but it's perfectly likeable and the ideal read for the Christmas break.