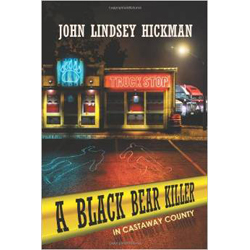 Published: 2014
Author: John Lindsey Hickman

Another good (but not great) story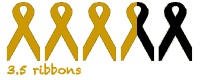 I'm naturally quite a snarky person, I don't always intend to be but sometimes the sarcasm just comes out. If you follow me on Twitter (@louisehector) this comes to a head during excessive viewings of TV shows. If you're a rubbish dancer on Strictly or a muppet on The Apprentice then my claws come out. I quite like booing and hissing pantomime reality TV villains but it's sometimes hard to remember that there are real people who work hard and don't want to see their efforts get completely trashed. I quickly realised that I didn't want my reviews to have the same bitchy tone as my tweets, not because there's necessarily anything wrong with being bitchy but because I wanted to be more thoughtful and constructive. Mean in 140 characters can be funny, mean in 500 words is just mean. I also became aware that publishers and authors read reviews on small blogs as well as big news sites. I didn't particularly want to hurt anyone's feelings unnecessarily and if I could be constructive in a review I would be.
About a year and a half ago I reviewed John Lindsey Hickman's debut novel A Cold Snow in Castaway County. I enjoyed it but didn't love it and I managed to pinpoint an area I thought could do with some improvement. I was very pleased when John got in touch to say that he appreciated my suggestion and after chatting it through with some other people he had decided that my suggestion was worth taking on board and would be using it in his second book.
That second book is A Black Bear Killer in Castaway County
.  Sheriff Dell Hinton returns with a fresh case to trouble his generally quite quiet and amiable life.  Three people have been shot at a truck stop in an apparent robbery gone wrong.  Two are dead, a third is in a coma and the community is shocked by such a brutal crime in their midst.  Dell quickly suspects that the attack isn't as random as it first appears and sets out with Maine investigator Frank Bell to discover more about the victims, who would want to hurt them and the secrets that led to the fatal attack.
Hickman's experience as a lawmaker comes through loud and clear and adds authenticity to the narrative. As I suspected making Dell the narrator gave the character that authenticity and made him entirely believable as the Sheriff of a small, rural county. I particularly enjoyed the small insights into a Sheriff's diverse duties, even as Dell investigates a shocking murder he also has a myriad of other work – protecting the courthouse, quelling unrest in the county jail and chasing local teenagers who steal neighbours' leaky boats. At one point I thought that it was refreshing to read a crime novel whose hero had more work than just the narrow focus of the case, when I turned the page and the character pointed that out himself.  The sense of place in the novel is also exceptional.  I feel like I'm in the setting with Dell and his colleagues.
Once again I very much liked the Castaway County story but there was just something that stopped me loving it and this time I can't quite pinpoint it. I really like Dell as a hero (although the repeated references to his sex life made me squirm like a teenager with ultra liberal parents) and the story was completely believable. Despite my inability to completely love the stories I do still look forward to the next installment. With a little more tweaking Dell could become a permanent fixture in my library.