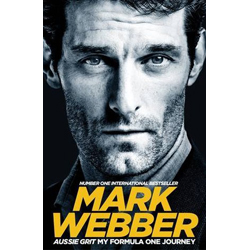 Published: 2015
Author: Mark Webber

An interesting look at Formula 1 from inside the paddock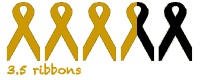 As I think I mentioned when I reviewed Ron Howard's brilliant Rush, I'm a fair weather Formula One fan. I enjoy the races, I have drivers that I like and I know a little bit about the politics of the paddock but I'm not a fanatic. I've never been to a race (although I have done corner-spotting in Monaco) and I do not ever get up in the middle of the night to watch a race on TV – that's far too enthusiastic for me. But I like the sport and find the world fascinating so when review copies of Mark Webber's autobiography Aussie Grit: My Formula One Journey
came out I put my hand up. I wanted to know more about his career and especially his time at Red Bull and his rivalry with the German world champion Sebastian Vettel.
Webber takes us from his childhood in the small Australian town of Queanbeyan right through to his retirement from Formula One and current career in endurance racing with Porsche. We learn about his childhood love of F1, his struggles in the early days of his racing career when money was tight and credibility hard to come by and his Formula One career including how he believes he was unfairly treated by Red Bull. The infamous Multi-21 incident is included – in fact the introduction to it comes right at the very beginning of the book.
I was never a huge fan of Webber, if I'm frank he always seemed to be complaining about something or other but there are two sides to every story and it was fascinating to get an insight into how he felt he was treated by team bosses. I have a number of questions that remained unanswered by the book – most pressingly if he felt so badly disrepected, and as if events unfolded as described in the narrative he certainly was, then why did he sign contract after contract with Red Bull? Why not cut your losses and find another team? The fact that isn't particularly well addressed merely served to confirm my opinion of Webber as a whinger.
The book is ghosted by F1 writer Stuart Sykes, who has a real talent for describing the feel and power of a Formula One car and the excitement of the races from the driver's point of view. The book only includes details of a limited number of races and understandably focuses on the big events such as Webber's first win and successes in Monaco and Britain, instead it focuses relationships within teams – particularly Mercedes and Red Bull.
I enjoyed the insights into Webber's personal life – they helped me to get to know him as a person without being too intrusive into the main narrative, although with his father and partner Ann being so instrumental to his career it would be impossible to write a memoir without opening up about his personal life.  There are also some fun anecdotes about life in Formula One which lighten the mood a little – drunken nights out with the drivers sound great fun.
If you're looking for a technical book with lots of details of the mechanics of the sport then this isn't for you, but if you want an insight into life in Formula One then this fits the bill very well indeed however I doubt it will change anyone's views of Webber. The people who think he's straight-talking will have their prejudices confirmed, as will those (like me) who think he moaned just a little too much and expected too much when he was clearly a second driver to a much more talented man.