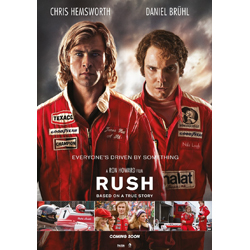 Released: 2013
Director: Ron Howard
Starring: Daniel Brühl, Chris Hemsworth

Brilliant biopic full of adrenaline, noise and emotion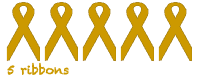 Ron Howard is a funny old director. You never quite know what you're going to get with him. His work ranges from the brilliant (Apollo 13, Frost/Nixon) to the fairly good (Backdraft, Splash) to the diabolical (The Dilemma) and encompasses every stage in between. He hits more often than he misses but his name isn't an automatic guarantee of quality. I was sceptical when I heard that he was directing a Formula One biopic, much as I enjoy a good Grand Prix I just wasn't convinced that the story of a 70s rivalry would sustain a two hour film.
Rush follows two polar opposite drivers as they battle to win the 1976 World Championship. Austrian Niki Lauda is cool, practical and thoroughly professional while Englishman James Hunt is filled with passion and has no sense of control. He drinks, takes drugs and has copious amounts of sex in the minutes before a race. We are introduced to the pair in 1970 when they are battling against each other in Formula 3 and both have ambitions to hit the big time.  The following five years go by in a flash and the main focus of the film is 1976 – Lauda is driving for Ferrari and Hunt for McLaren (who are celebrating their fiftieth anniversary today). Halfway through the season Lauda appears certain to retain his world title but a devastating crash at the Nürburgring ensures a thrilling climax to the season.
I loved Rush, loved every single minute of the film. It's the perfect mixture of noisy, high-octane excitement and a quietly emotional study of diametrically opposite personalities. The performances are brilliant – Chris Hemsworth impresses as Hunt, perfectly inhabiting the arrogant playboy role but at the same time having enough humanity and weakness for the audience to actually like him. German actor Daniel Brühl is outstanding as Niki Lauda. Anyone who has seen Good Bye Lenin will remember his impressive performance in that film, but this is really a step up. Niki Lauda isn't portrayed as the nicest man in the world yet our sympathies are always with him. I truly appreciated the decision to portray the two flawed heroes (anti-heroes?) in an even-handed manner – there is no good guy or bad guy here, just two complicated characters.
The script has the right balance of drama and humour. Peter Morgan has a great pedigree in fact-based drama (he wrote The Queen, Frost/Nixon and The Last King of Scotland) and he uses his talents exceptionally well here. The insult from Hunt to his model wife about her "vapid mush" being used to sell eyeshadow was particularly memorable.
The driving scenes were mesmerising, lots of love is lavished on the powerful cars and the noise was deafening. If you can make sure you see this in a cinema – the sound is worth hearing as loud as possible and I'm not sure that a home system would do it the justice it deserves. And it's not just the race scenes – one driving scene in the Italian countryside is a masterpiece of heart-thumping fun. If the driving scenes thrill and excite us, it's the medical scenes that make us cry. Some are fairly upsetting and painful to watch and it's a testament to the power of the story that despite the discomfort I couldn't take my eyes off the screen.
The rivalry between Hunt and Lauda has been overly-simplified for dramatic effect and you don't get a feeling for how friendly the pair really were until the very final moments. The women in this film are heavily sidelined, although Alexandra Maria Lara is very good as Lauda's partner Marlene. I didn't mind either of these minor problems though – Rush is almost perfect and one of the best films I've seen this year. I'm not sure that non F1 fans will love it as much as I did but anyone with even a passing interest in the sport will be thoroughly entertained.