Last week Total Film had a feature where their writers named the films they watched most often. I thought it was a great idea so I'm blatantly stealing it for this week's Top Ten. These aren't necessarily my favourite films, or the best films ever made, but they are the ones that I have always turned to when looking for something comforting and familiar to watch.
High school movies are always good fun and easy to watch and of all of the ones on my shelves this updated version of The Taming of the Shrew is the one I turn to most frequently. Heath Ledger and Julia Stiles have great chemistry and Joseph Gordon-Levitt is adorable.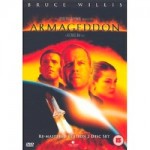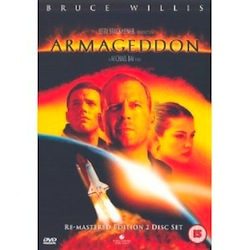 2. Armageddon
I love mindless action films, love them. I don't care that they aren't highbrow, I don't care that they are completely preposterous, I love them. Armageddon is one of the best examples of the daft action film and it really is my Saturday night go-to blockbuster.
If you're ever feeling down or a bit sluggish, there is nothing better than a musical to perk you up. This is one of my favourites – Doris Day is brilliant as the tomboy-ish Calamity Jane and Howard Keel is strong and charismatic as Wild Bill Hicock.
I haven't watched Dirty Dancing much recently but as a teenager I watched it on an almost continuous loop. Friends would come to watch (I was the only one who had it on video) and we would practice the final dance for hours. I think it might be time to break it out again…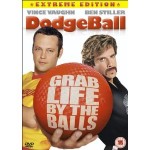 5. Dodgeball
I have a saying "When I don't laugh at Dodgeball it's time to take me to the Dignitas clinic and just end it all". It's not the snappiest saying ever but it sums up how I feel about this comedy. People being hit in the head with wrenches will always be funny.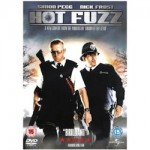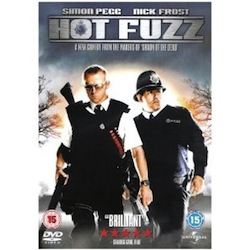 6. Hot Fuzz
It was a choice between Shaun of the Dead and Hot Fuzz – I love them both and rewatch them both a lot. Despite owning them both I will always watch them when they are on television, which is a lot on ITV3. I'm very much looking forward to the release of The World's End later this summer.
This is undoubtedly my most watched film. I dread to think how many times I've watched it. ID4 contains some of the biggest bunkum ever committed to film but that doesn't stop me absolutely adoring it. I don't want to see it in 3D, I don't want a sequel – just leave it as it is please.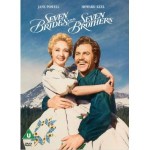 8. Seven Brides For Seven Brothers
Another musical – and another Howard Keel musical at that. Keel plays Adam Pontipee who leads his brothers in farming, singing, kidnapping and imprisoning local girls in lieu of courtship. It's not as creepy as it sounds – honest.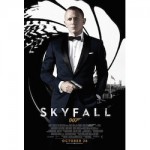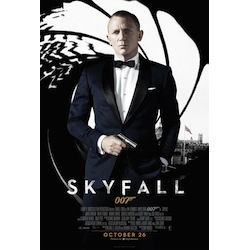 9. Skyfall
The newest addition to the list – while I've not seen the latest Bond as often as every other film on this top ten I've watched it a lot since its release in October last year. I saw it twice at the cinema and probably four or five times since release on Blu-Ray. It won't be long before it's one of the films I've seen most in my life.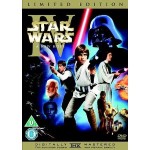 10. Star Wars
And when I say Star Wars I mean proper Star Wars – Episode IV, A New Hope. I had this on video (probably recorded off the TV) when I was a kid and I watched it constantly, at least twice a week for a couple of years. I even tried to count the laser blasts – it never worked. I still watch it on a regular basis.
I've got to give a special mention to Les Misérables
, it comes out on DVD/Blu-Ray next week and I know that it will be joining this list soon. I was blown away by it in the cinema and if I watch the film even ¼ as often as I listen to the music then the disc will be worn out within a couple of months.