Hard as it might be to believe, but Harrison Ford turns 70 today. In honour of this milestone here are 10 of my favourite Ford films.
One of my favourite action films, this is a preposterous story of the President's flight being hijacked on its way back to the US from a state visit to Russia. Not one to escape, former Medal of Honor winner (actually recipient but that's by the by) President James Marshall doesn't take too kindly to his ride home being taken over by Gary Oldman and his motley crew. He fights back and is both very cool and very presidential.
One of the greatest Science Fiction films of all time sees Ford play Rick Deckard, a former police officer and now Blade Runner whose job it is to hunt down and "retire" replicants, bioengineered beings including the violent Roy Batty, played by Rutger Hauer. After the Star Wars series, Ford was looking for a role with a little more dramatic depth and found this in Deckard.
Based on a 60s TV show The Fugitive sees Ford's character Richard Kimble on the run after being wrongfully convicted of his wife's murder. Grizzled US Marshal Sam Gerard (an Oscar-winning performance by Tommy Lee Jones) is leading the manhunt for Kimble and the two men start to develop a mutual respect. There are a number of fabulous chase sequences including a great dive off a dam.
Morning Glory isn't a great film but it is woefully under-rated and is one of Ford's best films in years. Ford has a reputation for being a bit prickly and his role here as grumpy news anchor Mike Pomeroy uses this very prickliness to perfection. Rachel McAdams shines as the ambitious producer desperate to improve the ratings of a dying morning show with the help of Pomeroy and Diane Keaton's Colleen Pack.
Several actors have played Tom Clancy's hero Jack Ryan over the years but none have been quite as successful as Ford who appeared in both this and its follow up Clear and Present Danger. Former CIA operative Jack Ryan prevents an assassination while on holiday in the UK and finds himself and his family targeted by angry Irish Republicans. Clancy apparently distanced himself from the film as there are too many differences from the book – I've struggled through Clancy's writing, differences can only be a good thing.
In terms of my favourite Ford characters there's a constant internal debate between Han Solo and hero archaeologist Indiana Jones. Raiders of the Lost Ark is the first in the series and introduced us to the whip-cracking Indy. Jones and his former love Marion Ravenwood race across the world seeking the Ark of the Covenant and avoiding Nazis. The best scene is the one where Indy is confronted by a scary sword-wielding warrior and cheats slightly by shooting the bad guy. A fantastic change to the planned fight scene thanks to a bout of dysentery.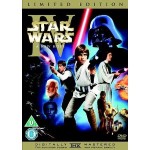 7. Star Wars: Episode IV A New Hope
Han Solo wins out over Indiana Jones, after all he's a rogue. There's not much to say about Star Wars that hasn't already been said, Han Solo is arguably the series' best character – cynical, reluctant to get involved, money-grabbing, indifferent to the feelings of others. Yet he is also charismatic, handsome and ultimately heroic and loyal. Solo remains one of the best cinematic characters of all time. Oh – and Han shot first.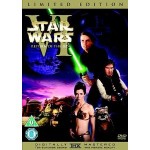 8. Star Wars: Episode VI Return of the Jedi
It's probably cheating a little to have two films from the Star Wars series on this list but I particularly enjoy Ford's performance in this one from the opening scenes of him suffering carbon sickness to his reluctance at an Ewok cuddling his leg. Handsome, heroic and humorous – he's the whole package.
Ford received his only Academy Award nomination to date for his role as Detective John Booker who has to get involved with the private and introverted Amish community in order to safeguard the life of a young witness to a murder. He and the boy's mother (Kelly McGillis) fall in love but cannot be together because of their very different lifestyles. Witness is a good thriller, but a passionate love story too and well worth a watch.
An archetypal 80s movie with big shoulders and even bigger hair. This film really belongs to Melanie Griffiths as the sassy secretary who finds herself at odds with her power-bitch boss Sigourney Weaver. Ford gets a chance to flex his comedy and sex-symbol muscles here and proves he's more than just an action hero.