One of my most consistently popular articles is my Top Ten Crime Writers feature. It is my second most viewed post beaten only by the The Joy of Trailers article. In that I listed 10 crime writers I love and whose work I can read over and over again. Crime is my favourite genre – at any one time I have dozens of crime novels waiting to be read and each year I discover new crime writers to admire. It seems that one top ten of great crime authors just isn't enough so here are ten more.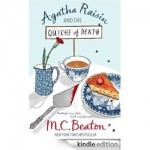 1. M.C. Beaton
While my preferred crime fiction is definitely the grittier and more bone-crunching there is still fun to be had with cosy mysteries. Scottish author M.C. Beaton publishes at least one book in her wildly popular Agatha Raisin and Hamish Macbeth series each year. They aren't long or complicated reads but they are enjoyable.
Must reads: Agatha Raisin and the Quiche of Death
, Death of a Gossip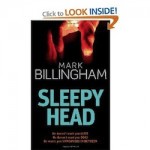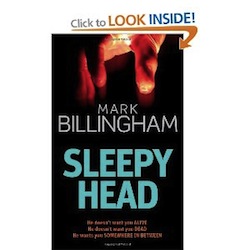 2. Mark Billingham
One of Britain's best known crime authors, I do feel a little ashamed that it took me until last year to discover Mark Billingham and his most famous creation Detective Inspector Tom Thorne. I picked up the first Thorne novel, Sleepyhead, as a result of World Book Night last year and I've been hooked on Billingham ever since.
Must reads: Sleepyhead
, Lazybones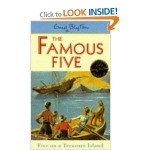 3. Enid Blyton
I know, I know. It seems a bit strange to have old-fashioned children's author Enid Blyton on this list but without her Famous Five and Secret Seven books I would never have become such a big fan of adult crime fiction. I have re-read a number of the Famous Five books recently and while horribly old-fashioned they are still fabulous introductions to crime fiction for children.
Must reads: Five on a Treasure Island
, The Secret Seven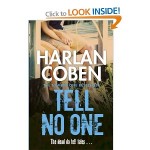 4. Harlen Coban
There are any number of fabulous American authors that I could have added to this list but it's Harlen Coban and his Myron Bolitar series that immediately jumped to mind. Bolitar is a former basketball player and sports agent who assists his clients and friends in times of need. Coban has also written several great stand-alone thrillers and has been nominated for numerous awards.
Must reads: Deal Breaker
, Tell No One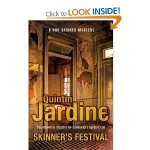 5. Quentin Jardine
While I included Ian Rankin on my original top ten, I probably prefer the Quentin Jardine novels. Like Rebus, Jardine's hero Bob Skinner is an Edinburgh police officer, unlike Rebus Skinner is slightly higher up the food chain and through the course of the series becomes Lothian and Borders Chief Constable. So far there are 22 Skinner books, a series well worth getting into.
Must reads: Skinner's Rules
, Skinner's Festival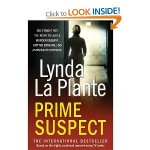 6. Lynda La Plante
One of Britain's best loved crime writers, La Plante is the creator of the wonderful DCI Jane Tennison of Prime Suspect fame. I love LaPlante's portrayal of tough, competent, promoted women in what is still predominately a man's world. Her Anna Travis series continues the trend brilliantly.
Must reads: Prime Suspect
, Silent Scream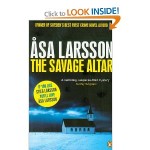 7. Asa Larsson
When looking for new authors to try out (yes I know I have 170+ unread books and don't need to find new authors, ssssshhh) I always look to Twitter. So many great people on there willing to offer suggestions and that's how I discovered Asa Larsson. Her Rebecka Martinsson novels prove that a tax lawyer can be interesting.
Must reads: The Savage Altar
, The Blood Spilt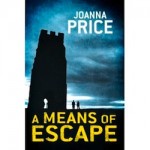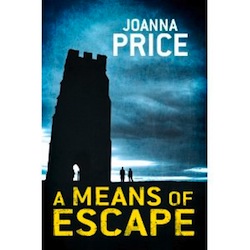 8. Joanna Price
One of my favourite things is discovering new authors who may not be well publicised in bookshops and this website has certainly helped me to do that. Joanna Price is the author of two Kate Linton novels set in Glastonbury. Despite my general distaste for the town these are great stories and well worthy of more attention.
Must reads: A Means of Escape
, Eeny Meeny Miny Moe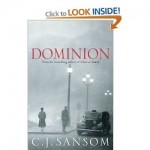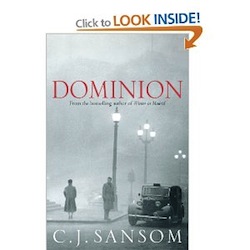 9. CJ Sansom
CJ Sansom isn't solely a crime writer – his political counter-history Dominion was one of my favourite books of last year. His Matthew Shardlake novels feature a hunchbacked lawyer who is hired by Thomas Cromwell, Thomas Cranmer and Catherine Parr. Of the Tudor period novels recently released these are without doubt the most enjoyable.
Must reads: Dissolution
, Dominion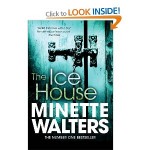 10. Minette Walters
While I am a fan of crime series and like following a character throughout a number of books there's also some real enjoyment to be had in stand-alone books. English author Walters has solely written stand-alone novels, which although very different all share a feeling of claustrophobia and dysfunction.
Must reads: The Ice House
, The Scold's Bridle
Come back in another year and I'm sure I'll have discovered even more crime writers that I really want to share with you. This Top Ten could end up having many, many parts.