We're almost half-way through the year so it's time to have a look back at how 2013 has been so far. Next week I'll be doing a Top Ten books that I've read this year (although not all have been published in 2013) but I'm starting with the Top Ten 2013 Films (so far). All films will have a 2013 UK release date and will be films that I've seen. Obviously there are going to be gaps because I've not seen every film released this year and by the end of December I'm sure this list will look completely different. Let me know what your favourite films of the year are and if they match up with mine.
The most recent film on the list, this biopic of Liberace and his much younger lover Scott Thorson is brilliant. It's hard to believe that a Steven Soderbergh film starring Michael Douglas and Matt Damon couldn't secure cinema release in the US but there are clearly some issues that still scare distributors. Thankfully it's found a receptive audience here in the UK.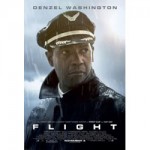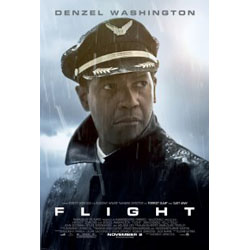 2. Flight
Denzel Washington puts in a powerhouse, Oscar nominated performance as alcoholic airline pilot whose heroic actions during a crash save the lives of his passengers but bring his addictions to the spotlight. The crash scene is visceral and terrifying but this is a human drama rather than action film. One of the best performances we'll see all year.
Talking of great performances, Naomi Watts is fabulous in this (mostly) true story of a family caught up in the 2004 Asian Boxing Day tsunami. As the family are split up by the water Naomi and her teenaged son (brilliantly played by Lucas Holland) struggle to find their way to safety and the other half of the family. The Impossible has faced criticism for focusing on a white, European family rather than the thousands of Asians affected. A fair comment perhaps, but this is one of the most heart-wrenching films I've ever seen.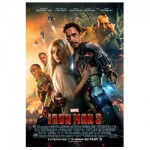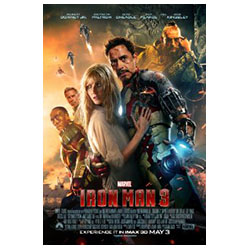 4. Iron Man 3
I went into this film with some mixed feelings. I hadn't been bowled over by either of the two previous instalments but I absolutely loved Avengers Assemble. Happily this was fitting first part of the Marvel Phase Two project. Robert Downey Jr is great as Tony Stark, still traumatised after the climactic events of Avengers but the best performance by far is from Ben Kingsley as evil bad guy The Mandarin. RDJ has just signed on to play Stark in Avengers 2 and 3 – great news for all fans of the franchise.
Les Miserables is without a doubt my favourite stage musical and I was so scared this film was going to be bad. I was thoroughly relieved when I fell in love with the big screen adaptation and that Fantine, Eponine and Enjolras were all perfect. So perfect that Anne Hathaway won the Best Supporting Actress Oscar. There are a couple of bum notes – Russell Crowe's singing for example, but overall this is a brilliantly affecting version which I know I will watch over and over again.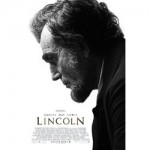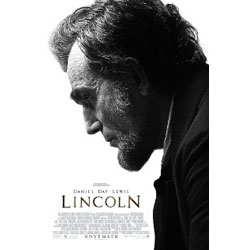 6. Lincoln
Another biopic for the list – this time Steven Spielberg's of the United State's 16th President, Abraham Lincoln. Daniel Day-Lewis is amazing as Lincoln, very well deserving of his Academy Award despite very worthy competition from Denzel Washington. Focusing on the last few months of Lincoln's life, the end of the civil war and the move to abolish slavery this has more humour than you would imagine. Turn your brain ON and enjoy Spielberg at his finest in years.
This multi-stranded story of a carnival motorcyclist, a determined young police officer and troubled teenagers this isn't a perfect film but it's one of the most ambitious stories in the cinema this year. Ryan Gosling and Bradley Cooper shine as the central protagonists and the wide ranging story kept audiences gripped. It didn't quite get the distribution it deserved but hopefully it will reach a larger audience on DVD.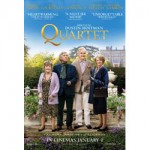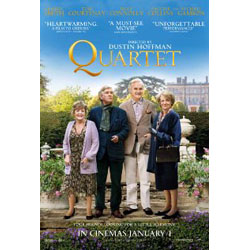 8. Quartet
Dustin Hoffman's directorial debut is a charming tale of aging musicians living in a retirement home. The story is slight but the acting from British thespian royalty including Billy Connolly, Dame Maggie Smith and Michael Gambon. Hoffman has a light touch and allows his stellar cast to take the lead. It's not ground-breaking but it is a great wee film.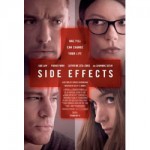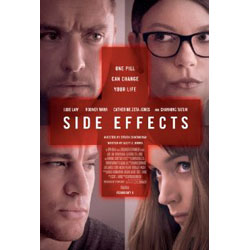 9. Side Effects
Two Steven Soderbergh films released this year and both are in this Top Ten. An ensemble cast including Jude Law, Catherine Zeta-Jones and Rooney Mara star in this tale of a mentally ill young woman who kills her husband after suffering catastrophic side effects to her anti-depression medication. Jude Law is the psychiatrist whose own life is destroyed by the tragedy. This is well-acted, smart and thought-provoking.
Still attracting large audiences this is a fabulous follow-up to JJ Abrams' reboot of the Star Trek franchise. Chris Pine and Zachary Quinto are great as Kirk and Spock but this film is totally stolen by Benedict Cumberbatch as the villainous John Harrison who attacks Starfleet HQ and looking bloody sexy at the same time. Abrams' vision is spectacular and it bodes well for Star Wars Episode VII.