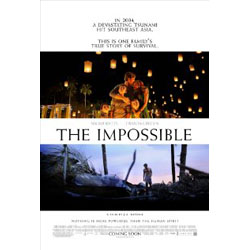 The Daily Telegraph's chief film critic Robbie Collin has written a rather snooty article today criticising an advertising agency for using reviews from Twitter users in their latest poster for The Impossible.
In a particularly mean-spirited move Robbie focuses his comments on one user whose enjoyment of The Impossible has been quoted in the campaign. The message was clear – we shouldn't take this woman's comments seriously because she also likes Sunday lunch and The Vampire Diaries. I haven't looked at her tweets, for all I know she could be as dim as they come or she could be one of the brightest people on the planet but he  takes a couple of tweets and decides to use these to mock her to prove a point. It's a low blow and I expected better – he always seemed like a decent guy and I generally agree with his views on films.
One thing the article did do was make me question why I review books and films and share my thoughts with the world. Why do I think that people will be interested in what I have to say on what I see and read? Why do any of the film and book bloggers whose websites I visit on a regular basis indulge in such a time consuming activity?
What I can say for sure is that while I approach what I do professionally I don't do it for the money. I'm not getting rich from it – I do have affiliate links on my posts but the small amount of money that I make goes towards the upkeep of the website.
There's a certain thrill in receiving advance copies of books and getting to go to preview screenings (for some reason you get a special feeling of superiority when you're asked to sign an embargo) but I don't think that's in anyone's mind when they set up a review website. I like to know things that other people don't, be ahead of the game, let's be honest, most of us do. I bet Robbie Collin does as well. It makes us feel a little bit special. It's a happy by-product but that came after the website was up and running.
There's also a real thrill from seeing your comments used in publicity materials. Collin will have felt that many times, perhaps he's become immune to it and it doesn't matter to him anymore?  I bet that Twitter user will have been over the moon to see her name on a poster. Not now, he's wrecked it for her by laughing at her and inviting us all to do the same.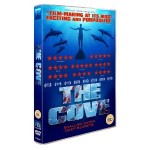 The reason I set up LouiseReviews is simple. I like books. I like films. I have opinions on books and films that I like to share with people and I like to hear their views back. Nothing makes me happier than when people disagree (politely) with me. I'm passionate about the documentary The Cove but one Japanese correspondent came to this website with his own equally passionate defence of the practices in Taiji. I enjoyed that exchange because it was polite. Less fun was the guy who told me that I had written the dumbest review that he had ever read.
My views, and the views of authors on the other websites I visit regularly such as FrontRoomCinema, FlixChatter, TopTenFilms, Farmlane Books, Film vs Book and Norfolk Bookworm are just as relevant as the "weighty" critics' circle to which Mr Collin belongs. Surely there's room for each of the different voices – the "proper" critics, the bloggers and the Twitter users adding our opinions.  Surely we can all respect the public enough to let them choose which of us they will to listen to – if they need to listen to any of us at all.
Who knows – maybe Robbie Collin is worried that poor, proper critics are coming under attack from the little people, desperate to steal their place in the hierarchy of cultural masters.
Or maybe he's just a mischievous troll ….