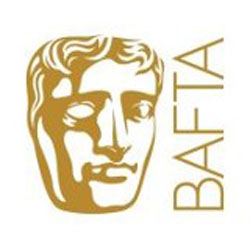 It's right in the middle of the 2014 Awards Season and it's now time for the British Academy Awards.  The EE Bafta ceremony has been taking place for the past hour and a half, but for some idiotic reason it isn't being shown on TV until 9pm – 2 hours after it started.  So I'm blogging the TV coverage rather than the actual ceremony.  If I was wearing a nice dress and sipping champagne in London I'm sure things would be different.  As it is, I'm in my joggies and drinking Irn-Bru in Somerset.
I'll be updating every few minutes from 9pm so do come along and join the conversation both here and on Twitter.
05.01
Well, that's it for this year.  Thanks for your company – especially on Twitter.  See you next year.
05.00
Poor Steve McQueen's mammy – right at the very back of the hall.
04.57
And 12 Years A Slave gets the big one.
04.56
Will Smith forgot his tie.  Looks like a sleazy nightclub boss.
04.51
Jennifer Lawrence presents Best Actor Oscar to Matthew McConaughey.  Leonardo DiCaprio wonders what crime he committed in a past life.
04.50
Hffft.  Cate Blanchett wittering about how it's time that Hollywood made films about women.  Because she's been so badly served in the past with films like Elizabeth, Notes on A Scandal and Charlotte Grey.
04.44
Daniel Day-Lewis presents the Best Actress Award to Cate Blanchett.  Can't help feeling bad for Sandra Bullock – she was fabulous.
04.37
Do you think Angelina Jolie is feeling a bit gutted she didn't take the role?
04.35
Angelina Jolie and Sidney Poitier present Best Director.  Of course it goes to Alfonso Cuaron.  Deservedly so.
04.28
Now for Best Original Screenplay – Spike Jonze for Her.  American Hustle dissed again.
04.25
Penelope Cruz (wearing a bad sheet) and Robert De Niro present the Best Adapted Screenplay to John Ridley for 12 Years A Slave.
04.18
Crappy speech – they think it's endearing.  It's just annoying.
04.17
And now the Best Original Song goes to Kristin Anderson-Lopez and Robert Lopez for Let it Go from Frozen.
04.15
Jamie Foxx and Jessica Biel present Best Original Score to Steven Price for Gravity .  Jamie Foxx thinks he's being funny, he's not.
04.11
Well, that was a triumph of shrieking over singing.
04.09
Talking of scary plastic surgery.  Here's John Travolta to introduce Idina Menzel singing Let It Go.
04.06
Goldie Hawn presents final three Best Picture nominees – Philomena, Captain Phillips and 12 Years A Slave.
03.58
In Memoriam introduced by Glenn Close.  Very moving as always – and fitting that Richard Griffiths was included when the British Academy didn't bother.  Now Bette Midler closing it with Wind Beneath My Wings.  Might cry.
03.49
Any montage with Bill Pullman in Independence Day, that Goldfinger clip and George Bailey is alright with me.
03.46
American Hustle can't win a tombola tonight.
03.44
Jennifer Garner excited and Benedict Cumberbatch very cool.  Best Production Design/Set Decoration goes to The Great Gatsby.  Catherine Martin's second Oscar of the night.
03.31
Achievement in Film Editing goes to Gravity.  Alfonso Cuaron and Mark Sanger take the awards.
03.28
Best Cinematography goes Emmanuel Lubezki for Gravity.
03.27
Amy Adams and Bill Murray might win the awkward mismatched couple award tonight.
03.25
Loved the pizza – Jennifer Lawrence scabbing into it, presumably desperately happy not to have won the award and started the inevitable backlash against her.  Her place as the ordinary girl is still assured.
03.17
Just the right amount of emotion from Lupita Nyong'o.
03.14
Best Supporting Actress is Lupita Nyong'o.  Well, well deserved.
03.11
Sandra Bullock looks so delighted for every technical win.  Would love to see her take the Best Actress, but she won't I'm sure.
03.09
Best Sound Editing goes to Gravity.  Again.
03.08
And Gravity wins Best Sound Mixing.  It's going to sweep the technicals isn't it?
03.07
Chris Hemsworth must feel a bit peeved that he's not announcing Rush in this category (Sound Mixing) – the noise in that film was awesome.
03.04
Ellen reminding the audience that it's actually meant to be a fun event.
02.57
My word this is a bad song.  And Bono sounds awful.
02.55
Brad Pitt introduces U2.  And the self-righteous meter explodes.
02.52
Tyler Perry presents next Best Picture clips – Nebraska, Her and Gravity.
02.50
Ewen McGregor and Viola Davis present the Best Foreign Language Film to The Great Beauty from Italy. Voiceover lady is telling us that this is Italy's 11th Oscar.
02.40
My god, crazy singing lady.  Audience now terrified to their very souls but giving standing ovation to stop her starting another song.
02.38
Best Documentary Feature presented by Bradley Cooper to 20 Feet From Stardom.  No idea if it's deserving but Blackfish should have been nominated.
02.34
Kate Hudson and Jason Sudekis present Best Live Action Short film – Helium.  Best Documentary Short – The Lady In No. 6.  I know nothing about the shorts so can't snark, cheer, whatever.
02.22
Now Joseph Gordon-Levitt and Emma Watson are a good couple – present Gravity with Best Visual Effects.
02.21
Loving the "everyday heroes" section.  We've had a King, a US President and Gandhi. All live on every street.
02.15
Best Animated Feature is Frozen.  Did anyone expect anything different?
02.13
Best Animated Short to Mr Hublot.  No idea – still annoyed that Pixar's The Blue Umbrella didn't get a look-in here.
02.12
My god, Kim Novak is a warning to all starlets that plastic surgery is a bad thing.  As is this segment script.
02.04
Harrison Ford presents clips of American Hustle, Dallas Buyers Club and The Wolf of Wall Street.  Reading the autocue wearily and grumpy to be there.  I love how miserable he always is.
02.01
Make-Up and Hair Styling goes to Robin Matthews and Adruitha Lee for Dallas Buyers Club.
01.58
Catherine Martin wins for The Great Gatsby.  American Hustle fans might be disappointed.
01.58
Samuel L. Jackson & Naomi Watts.  Mismatched presenting couple number 1 – for Costume Design.
01.55
Hang on – 25 minutes in and only one award presented so far.  It's going to be a long one tonight guys.
01.54
Well, everyone seemed to enjoy their wee jig to Happy.  I bet Angelina didn't dance.
01.48
Jim Carrey looking like a Mattel version of Jim Carrey.  And being a complete pain in the neck.  Move on.
01.45
Lovely personal and political speech from Jared Leto – and the cute boy is his brother.
01.44
First up – Jared Leto wins Best Supporting Actor.  Who's the cute boy just run in for a hug?
01.41
Anne Hathaway still hasn't put the weight back on I see.  She's presenting Best Supporting Actor.
01.36
Seeing a few bitchy tweets about Ellen's opening.  I'm loving it.
01.29
Every time I see one of the Moet & Chandon ads I think how nice it would be to have a bottle of champagne while watching the Oscars.  Then I think about just how sad it would be to be drinking on my own, in the middle of the night watching TV and talking to the invisible people in my computer.
01.25
Love Sandra Bullock, I want her to be my friend.
01.14
Haven't seen Brad and Angelina yet.  I'm guessing they will look bored and superior all night.
01.13
Eeeek.  Poor Giuliana – I had a zip burst on a posh dress once.  Horrible.
01.05
Weird racism with Mindy Kaling "do you date any colour of man"?  Ermmmm.  Ok.
00.48
"I'm here with my mom again".  The saddest red carpet comment from Jonah Hill.  That success hasn't worked with the girls yet has it Jonah?
00.38
Love Jennifer Lawrence but that hair is not good.  Necklace is great though.
00.31
Jennifer Lawrence falling over again.  Either wear flat shoes or stop messing around.
00.19
Bette Midler is here and looking great.
00.15
Woman behind Benedict Cumberbatch has an obscenely low-cut dress.  And doesn't have the breasts to warrant it.
00.12
I've decided June Squibb is my favourite old broad.  She looks great, seems a lovely lady and was on Broadway with Ethel Merman.  Such a dame.
00.05
Happy birthday June Squibb.  Best supporting actress nominee is 84 today.
00.02
Lupita Nyong'o being interviewed now.  She's absolutely stunning in a dress that she says reminds her of Nairobi.  I really hope she wins, much as I love Jennifer Lawrence.
23.59
I have no idea who Chrissy Teigen is, but it's a great dress and she looks lovely.
23.58
I recognise that Julie Delpy dress – and not in a good way, looks vaguely Cher-ish.  She looks so washed out and it really could have done with an underslip.
23.45
Ryan moves on from Chiwetel straight to Amy Adams.  A fairly plain but classy dress and great Tiffany ear-rings.
23.41
Chiwetel Ejiofor on the red carpet with Ryan now.  I'd love to see him win but it's not going to happen sadly.
23.34
Game-changer on the TV coverage.  Ben Miller on the Sky Movies coverage.  Have switched from E!
23.31
Slobby slob behind Barkhad Abdi.  Chewing gum like a masticating cow and staring at his phone.  If he's so bored he could swap his ticket with me.
23.29
First proper big name arrives – Best Actress Nominee Amy Adams on the red carpet.  E! presenters stunned that Olivia Wilde can look good while pregnant.
23.19
What fresh hell is E's "fashion turn"? Hideous.
23.07
Oooft. I hate the Sky Red Carpet coverage but I may hate Kelly Osbourne and her screeching pal more.
22.53
Flicked onto Live from the Red Carpet on E! Guiliana and Ryan are guessing celebrities by photos of their mums. Flicked back off again until the pretty people start to arrive.
22.07
An hour and a half to go and I'm ready for the red carpet. I'm wearing a fetching pink evening ensemble from Per Una set off nicely by a BHS dressing gown. My classy refreshments for the night will be Chocolate Digestives, Walkers Ready Salted crisps and some Diet Coke. I know how to rock awards season.
19.43
Some predictions for tonight:
Ellen DeGeneres will wear a cute tuxedo but reviews will moan she didn't wear a dress
People will complain about who was missed out of the "In Memoriam" section (probably Cory Monteith)
Emma Thompson will pretend to be drunk again which isn't as quirky and endearing as she thinks it is
There will be some dreadfully cringeworthy "off-the-cuff" discussions between mismatched presenters
Jack Nicholson will behave in a creepy way towards an actress young enough to be his granddaughter
Bono will be smugh
19.33
Good evening, it's now four hours until the red carpet show and this is my test post.
23.04
That's it for tonight.  Come back on 2 March for my actual live-blog of the Oscars.  It's fun – I get hysterical about 4am and start babbling more than usual.
23.01
Gravity sweeping the technical awards.  Obviously.
22.59
Hooray, Rush won Best Editing.
22.59
Now we skip through the awards they couldn't be bothered showing us in full.   Because Production Design, Short Films, Sound etc don't matter in the slightest.  It's an insult to the talented people that won.
22.56
So 12 Years A Slave won only 2 awards – but Best Actor and Best Film are pretty big ones.  Bit disappointing though.
22.54
Helen Mirren starts with a cute kiss to husband Taylor Hackford and then thanks the great teachers who inspired everyone in the room.  And then talks about squatting in bushes.  This is why she is brilliant.
22.50
Helen Mirren is much sexier now than she was when she was younger.  Such a well deserving Fellow.
22.46
Fellowship now – Jeremy Irons and HRH The Duke of Cambridge to present.  We want George and Kate.  Where are they Wills?
22.45
Steve McQueen points out that there are 21 million people currently in slavery.  That's a shocking statistic.
22.43
Yes, 12 Years A Slave wins.  Brad Pitt breathes a sigh of relief that his journey over wasn't in vain.   It's horrible travelling with all those weans.
22.41
Best Film up now.  It has to be 12 Years A Slave doesn't it?
22.40
Cate pays tribute to Philip Seymour Hoffman.
22.39
Cate Blanchett wins.  Don't get me wrong, she's great.  But Emma Thompson… but Judi Dench.  Errr.  I'm just a bitter Brit.
22.36
And double Hooray to BAFTA for recognising how brilliant Emma Thompson is in Saving Mr Banks.
22.36
Tom Hardy presenting the award for Best Actress.
22.32
And the Best Director is – Alfonso Cuaron for Gravity.  Well deserved – very much a triumph of direction.
22.30
Best Director now.  Maggie Gyllenhaal playing tribute to the Pearly Kings and Queens in that dress.
22.26
Chiwetel Ejifor wins for 12 Years A Slave.  Bloody well deserved.  Poor Leo though – always the Bridesmaid…
22.25
Hooray for BAFTA remembering that Tom Hanks was brilliant in Captain Phillips.
22.24
Uma Thurman presenting Best Actor award. Is she still a thing?
22.23
Yep.  Stephen Fry's Isaac Newton joke went over the entire audience's collective head.
22.19
The "In Memoriam" section – starts with Shirley Temple and (of course) includes Philip Seymour Hoffman.  Some well-known names, some backroom people most of us never heard of.  Always very sad.
22.16
Rising Star award goes to Will Poulter.  His mum seems pleased.  Poor Lupita N'yongo though.  Not her night and she looks a little sad.
22.10
Go on Stephen, correct Coogan's grammar too.  "With whom I have fallen in love".
22.09
Steve Coogan and Jeff Pope win Best Adapted Screenplay for Philomena.  Where are all 12 Years A Slave's awards?  Are we waiting for the big one at the end?
22.06
Now for best Adapted Screenplay.  Amy Adams presenting this one and looking beautiful as always.  I love Amy Adams, I want her to be my friend.
22.03
Americans in the audience are totally missing Stephen Fry's jokes.  The book-signing in Bournemouth one was funny and Brad Pitt laughed.  He didn't know why he was laughing.
22.01
American Hustle wins Best Original Screenplay.  I haven't seen it yet, but judging by other people's tweets and reviews it's actually quite a slim film.  The David O Russell haters will be incensed. And out in force.
21.58
Original screenplay presented by Stanley Tucci.  Stephen Fry was right – he doesn't know how to give a bad performance.  I love him.
21.56
Oh, it's the Outstanding Contribution to British Cinema.  Well done to Peter Greenaway, but it does just seem like a bit of a time-suck when we've also got the Fellowship to come.
21.53
Oh I missed what this was about.  Waffle waffle Peter Greenaway waffle waffle.  Get on with the proper awards.
21.47
Well, that's a surprise.  Jennifer Lawrence wins for American Hustle.  An apology for last year's Best Actress snub perhaps?  Sad for Lupita N'yongo.  She was brilliant.
21.43
Leonardo DiCaprio up to present Best Supporting Actress.
21.42
Up now – the award for Best Cinematography.  Gravity wins.  It's a beautiful looking film.  Although is it the cinematography that works or the Special Effects?  Same question for Life of Pi last year.
21.40
That is a great dress Helen McCrory is wearing.  Like black-tie S&M.
21.36
I don't think anyone was expecting that but I'm so pleased for him.  He's been so overshadowed this year.  Great speech and the audience are genuinely so pleased for him – especially Tom Hanks.
21.34
A great line-up in this category.  Tough call but the award goes to Barkhad Abdi.  Brilliant, brilliant, brilliant result. Well played BAFTA.
21.32
Best Supporting Actor presented by Emma Thompson.  We love Emma Thompson and boo-hiss to the Academy for ignoring her this year.  So pleased Daniel Bruhl was nominated for this.
21.29
Award for Outstanding Debut by British Writer, Director or Producer goes to Kieran Evans for Kelly & Victor.  He looks shellshocked.
21.24
Puff piece on American Hustle, taking up lots of time.  Four more of these to go.  Bring back Tinie Tempah.
21.20
Frozen wins Best Animated Film.  I haven't seen it yet, I have however seen the censored version.  "Do you want to BEEP a Snowman" will stay with me.
21.18
Best Animated Film up next.  Love Gillian Anderson's jewellery.  So classy.
21.16
Still, it won Outstanding British Film so I guess it must be.  I'm still not sure how though….
21.14
Not entirely sure how Gravity counts as a British film.
21.13
Outstanding British Film first up.  Oprah Winfrey has not brushed her hair and has forgotten to put on a bra.
21.08
Really?  We're on 2 hour delay and we have to put with Tinie Tempah?  Behave BBC.
21.05
Onto BBC1 now.  Stephen Fry being the world's favourite Englishman as usual.  Pointing out the big stars in the audience, show us the plebs Stephen.
21.00
BAFTAs about to start and Top Gear not finished.  What to do, what to do?
20.49
I can give you a sneak preview of my Oscars live-blog.  "Dear GOD Sky, why is your coverage so rubbish?  Stop with Alex Zane and his horrible guests and let me see the pretty people in their pretty clothes"
20.40
Just waiting for Top Gear to finish.  James Blunt was the "Star in the Reasonably Priced Car".  Is it wrong that I quite like him?
20.32
Hooray.  We're working ok – last time I did this was last year's Oscars so I'm glad I remember how to do this.
20.31
Test post – just to make sure everything is actually working.
05.15
That's it for another year.  Thank you for staying up with me but it really now is time for a couple of hours kip.  On the whole it was a decent night – Seth MacFarlane was an okay host, not fabulous but not horrendous either.  As always  it went on a little too long but it certainly wasn't the worst telecast in living memory.
Well done to all of the winners.  And next year maybe I'll even make predictions for all of the categories and not just the top six (five of which I called correctly).
Back to normal over the coming few days with reviews of The Woman In Black and Broken City.
I'm sure though we all need our sleep, so good night and sweet Hollywood dreams.
05.01
How overwhelmed is Ben Affleck? Takes me back to the Good Will Hunting acceptance speech.
04.57
Lap it up Ben, lap it up.
04.56
Michelle Obama helps introduce the nominees – and the prize goes to…. ARGO
04.53
Crazy Jack Nicholson presenting the Oscar for BEST PICTURE.  He won't open the envelope and will give it to something not nominated…
04.49
Meryl Streep presents the BEST ACTOR award to DANIEL DAY-LEWIS.  Wait did Meryl even open the envelope?
04.45
Oh no, poor Jennifer.  Although between that and her dress at the Golden Globes I just love her more.  She's so real and flawed and gorgeous.
04.44
Jean Dujardin presents the BEST ACTRESS award to JENNIFER LAWRENCE
04.38
Did Ang Lee thank the Academy for snubbing Ben Affleck and giving other people a chance this year?
04.36
Jane Fonda and Michael Douglas present the BEST DIRECTOR award to ANG LEE for Life of Pi.
04.30
Best Director coming up – the Sky Movies pundits going for Ang Lee.  I'm sticking with Spielberg.  I'm probably wrong but at least I'm not flip-flopping.
04.27
BEST ORIGINAL SCREENPLAY goes to Quentin Tarantino for DJANGO UNCHAINED
04.26
Dustin Hoffman and Charlize Theron award BEST ADAPTED SCREENPLAY to Chris Terrio for ARGO
04.20
This isn't going to be over by 4.30 is it? Move it along Seth.
04.17
BEST ORIGINAL SONG goes to SKYFALL
04.13
Um, Renee Zellwegger appears to having so much plastic surgery that she is morphing into Naomi Watts
04.12
The Chicago cast present the Oscar for BEST ORIGINAL SCORE to  Mychael Danna for LIFE OF PI
04.06
Babs was great (obviously) but having the In Memoriam section ending with whooping and hollering for a mega-star singer was a little tasteless no?
04.03
George Clooney presents the In Memoriam section which ends with Barbra Streisand singing The Way We Were.  Nice.
03.56
I get that some actors are shy or nervous but Kirsten Stewart is just so ungracious about everything.  If you don't like being at the Oscars, don't go.
03.51
So – there's no one film sweeping the board tonight.  Still think Argo will take the big prize.
03.50
Daniel Radcliffe and Kristin Stewart present the award for ACHIEVEMENT IN PRODUCTION DESIGN to LINCOLN.  Stewart looks stoned, Radcliffe looks embarrassed to be on stage with stoned girl.
03.45
The top of Nicole Kidman's dress looks like the kind of swimming costume a middle class housewife who never actually gets wet would wear.
03.40
Would it heresy to say I thought Adele was much better than Dame Shirley Bassey? Well, I did.
03.38
Adele killing it.  Is this the only Best Song nominee being performed?
03.34
Adorable Sandra Bullock presents the award for ACHIEVEMENT IN EDITING to William Goldenberg for ARGO.  I think that's Argo's first award of the night.
03.28
I don't mind an emotional Oscars speech – if I won I'd be blubbing like a baby.  Not like Halle Berry or Gwyneth Paltrow though, they were just shocking.
03.26
The good people of Frimley will breathe a sign of relief to know that I'm not going to be running around town naked singing I Dreamed A Dream.  I'm not sure if it would have been the nudity or the singing that would have been more horrific for them…
03.23
Christopher Plummer awards the BEST SUPPORTING ACTRESS award to ANNE HATHAWAY.
03.19
Should I wake up my husband to tell him Skyfall won an Oscar? He always moans that decent films never win anything?  He might be a bit miffed given he's got work in the morning and I don't….
03.18
A tie for Sound Editing.  And an absolutely hellish wait for the Skyfall guys.  How exciting.
03.17
And the Oscar for SOUND EDITING is awarded to ZERO DARK THIRTY and SKYFALL
03.13
Mark Wahlberg and Ted present the award for BEST SOUND MIXING to LES MISERABLES
03.10
Chris Pine and Zoe Saldana tell us about the awards they presented a few weeks ago, the geek awards.  They don't let the really scary nerds into the same room as the pretty ladies for obvious reasons.
03.03
Samantha Barks showing once again that she has been robbed this awards season.  And Aaron Tveit being just gorgeous.
02.59
Where's the Jaws music? Can someone get shouty, pointy, screamy Jennifer Hudson off the stage and get the Les Mis cast (even Russell Crowe) on please?
02.54
A tribute to Movie Musicals.  This makes me happy, very very happy.
02.51
Jennifer Garner and Jessica Chastain present BEST FOREIGN LANGUAGE FILM to AMOUR of Austria.  Hardly a surprise.
02.44
Lovely and stupidly snubbed Ben Affleck presents BEST DOCUMENTARY FEATURE to SEARCHING FOR SUGARMAN
02.36
Now BEST DOCUMENTARY SHORT goes to INNOCENTE
02.35
Kerry Washington and Jamie Foxx present BEST LIVE ACTION SHORT to CURFEW.  I'm now intrigued – were the nominees for best short stuck in a box? Kept away from the real talent?
02.29
Wait? Was that it? A few clips and a song? There must be more after the break surely.
02.23
Oooh, it's the Bond tribute.
02.21
Now it's MAKE-UP AND HAIRSTYLING – Lisa Westcott and Julie Dartnell for LES MISERABLES
02.19
Channing Tatum and Jennifer Aniston award the Oscar for COSTUME DESIGN to Jacqueline Durran for ANNA KARENINA
02.13
Oooh, the music kicks in.  Jaws – nice and unsubtle.
02.11
And ACHIEVEMENT IN VISUAL EFFECTS goes to LIFE OF PI.  Jeremy Renner looking unimpressed not to be presenting to his own film.
02.08
(Some of) The Avengers award the Oscar for CINEMATOGRAPHY to Claudio Miranda for LIFE OF PI.  Poor Roger Deakins and Skyfall.
02.01
Dear Alex Salmond and Nicola Sturgeon, Brave is an American film made by an American studio.  It isn't a call for Independence ok?
02.00
And award for BEST ANIMATED FEATURE goes to BRAVE
01.58
Paul Rudd and Melissa McCarthy (finally) present the award for BEST ANIMATED SHORT to PAPERMAN
01.57
Oh Melissa McCarthy no… sack the stylist love.  And you and Paul Rudd give up on this awful skit.
01.54
What? Recaps already? It was three minutes ago – I think most of us can remember that far back.
01.53
My first prediction was right, maybe I should pack up while I have a 100% success rate.
01.51
Octavia Spencer presents the award for BEST SUPPORTING ACTOR to CHRISTOPH WALTZ
01.44
Daniel Radcliffe and Joseph Gordon-Levitt singing and dancing together? Adorableness personified.
01.42
People on Twitter saying actresses unhappy at the boobs song missing the fact that they were in different dresses to the ones they arrived in and therefore probably a drop-in recorded section? Having said that – move it along would you Seth…
01.39
I quite liked We Saw Your Boobs – particularly the Kate Winslet bit…
01.36
Relatively amusing opening monologue from Seth McFarlane, but he's clearly very nervous.  Oh good, it's all being interrupted by a funny sketch…
01.31
Ok, for all my snark and moaning about Sky I'm actually genuinely excited.  Love the Oscars.
01.27
Oooh, apparently red carpet closing down.  Seems like we missed so much.  Now – do I have time to run to the vending machine for a can of coke to see me through the night?  If I miss anything I'm sure you'll all fill me in won't you?
01.22
Love Anne Hathaway's necklace.  But guessing it's cold on the red carpet…
01.19
Farrrn, Alex Zane just said there are a lot of beards on the red carpets.  It was ever thus in Hollywood love.
01.14
Yes, the last entry was obvious and mean.  Yes it made me laugh.
01.12
George Clooney on the red carpet with a gorgeous beard…
01.12
Do you think the Americans understand Adele?  I live about thirty miles from the East End of Lahdahn and can barely understand that accent.
01.10
Oh Kristin Chenoweth what a stupid question to ask Jennifer Garner.  Her husband's film is up for Best Picture, of course that's what she's looking forward to but she'd look like a tool to say that.
01.08
Gosh, Jennifer Aniston.  Wonder what's happening in her career to merit being at the Oscars?
01.02
So we've had our ten minutes on the red carpet and now we're back to Alex Zane and his panel.  I love Colin Salmon and Boyd Hilton but I want the dresses.  Or the pretty men.  If there are pretty men in dresses I'd be in seventh heaven… but that's not happened since Trey Parker and Matt Stone.
00.44
Naomi Watts – weird dress.  Like a high concept fashion robot from the year 2135.   Reese Witherspoon looks great but I'm distracted by a man in the background with a multi-coloured jacket.  Who is it?
00.42
How sweet does Daniel Radcliffe look holding his invitation?  Nice humility.  And lets me pimp my Woman in Black review coming this week.
00.35
My word Jennifer Lawrence is playing out her precious bride fantasy.  You're about to win an Oscar girl, that should be enough.  You don't need to be Bride Barbie as well…
00.33
Amanda Seyfried's dress is lovely, hair is awful.  Is the trend this year for badly back-combed big hair.  On a serious note though, why do these beautiful young women think that they have to squeeze their organs into tiny dresses to look good? Just get one that fits properly and admit you are a size 2 rather than 0….
00.28
Can it be? Sky have actually gone to the red carpet.  Where we are meeting lots of presenters.  And Jessica Chastain.  Who asks Kristin Chenoweth to sing.  That endears me to her a lot.
00.23
Oops.  I just thought that Don Johnson was Christoph Waltz.  Surely too early in the evening to be making mix-ups like that.  In my own defence there was no sound…
00.21
Michael Douglas and Catherine Zeta-Jones being interviewed.  My word that age difference is starting to show.
00.19
Wahey – Sky makes it to Hollywood.  But not actually commenting on the red carpet but still talking about the nominees.  Have they not been allowed in? Are they the "bleacher creatures" that they were mocking a few minutes ago? Actually are they there at all? Is Lucy Cotter in a warehouse in London in front of a green screen? I think we should be told…
00.11
Melissa McCarthy – big hair, not a good look.
00.08
Now have a live stream of the red carpet thanks to @Don_R_Kebab on Twitter.  My fury at Sky remains but at least I'm now getting to see pretty frocks.
23.57
Oh for god's sake, will people (you Alex Zane you) stop talking about Susan Boyle when referencing I Dreamed A Dream.  It was being sung by brilliant women a long time before she started warbling it.
23.45
Oh for goodness sake Sky.  We want the red carpet, we don't want the same programme, clips and interviews you've been showing for weeks.  Sort it out.
23.38
I don't like Lucy Cotter's dress.  It's like the episode of Friends where Rachel wears the sexy underwear for her boyfriend and his parents intrude.
23.36
I love Colin Salmon.  Looks like Alex's guests are much better than last year.  But enough of that – onto the red carpet.  Please.
23.31
And the red carpet coverage starts.  Sponsored by Moet et Chandon.  Mmm Moet et Chandon, I wonder how I could get them to sponsor me.
23.27
Lots of people are now tweeting about the red carpet and Sky are still on their nominations programme which is clearly a repeat… Boo Sky Boo.
23.19
Sky Movies Oscar channel coverage is now starting with a nominations special programme.  Hopefully Alex Zane and his guests won't be too annoying this year but I'm not holding out too much hope.
22.46
Wondering if it's too late to pop out and get more food before starting the live-blog?  Can I survive all night on some biscuits and Pepsi? And it's Lent so no chocolate or crisps. It's problematic to be sure…
23.08
That's the BAFTAs over for 2013.  Well done to all the winners, nominees and Stephen Fry for a great hosting job. Hope you enjoyed the (almost) live blog.  I'll be back on 24th February for the Oscars which will be properly live and not subject to a silly 2 hour TV broadcast delay (really BBC – why?)
Reviews coming up this week include Lincoln and the US TV remake of House of Cards.
Goodnight and thanks for coming along.
23.02
Shocking that they just dump the technical awards into two minutes at the end.  Those guys deserved their moment in the spotlight too.
22.53
Now for the FELLOWSHIP.  Awarded by Kevin Spacey, brilliant in House of Cards (review coming on Tuesday) to SIR ALAN PARKER, director of Evita, The Commitments, The Life of David Gale and Fame.
22.50
Nice speeches from Clooney, Heslov and Affleck.  Short and warm.  That's how all thank you speeches should be.
22.47
BEST FILM presented by Samuel L Jackson to ARGO
22.43
If there were awards for the shoutiest actors and actresses Jessica Chastain and Joaquin Pheonix would surely have won based on the clips shown.
22.42
Sarah Jessica Parker (I knew there had to be a reason she was there) presents the award for BEST ACTOR to DANIEL DAY-LEWIS
Well deserved.
22.39
The handsome Jeremy Renner presents the BEST ACTRESS Bafta to EMMANEULLE RIVA
22.33
BEST DIRECTOR awarded by the wonderful, heroic Sir Ian McKellen to BEN AFFLECK
Hello Academy, feeling a bit stupid now? You should be.
22.29
Went to see Les Miserables the other night again.  I loved it again and blubbed like a baby. Warmed to Russell Crowe more second time around.
22.26
Award for BEST DOCUMENTARY presented by Henry Cavill and Martin Freeman (a particularly odd couple) to SEARCHING FOR SUGARMAN
22.23
The obituary moments are always very sad.
The Michael Clarke Duncan moment was particularly moving.
22.20
Oh bless, how nervous is Juno Temple? That's really quite sweet and refreshing.
22.18
RISING STAR award presented by John C Reilly and Sarah Silverman to JUNO TEMPLE
How long can Andrea Riseborough be classified as Rising Star before it's judged that she's peaked?
22.15
Gemma Arterton and Tim Roth present the Bafta for FILM NOT IN THE ENGLISH LANGUAGE to AMOUR
I like both presenters but my good will to Gemma Arterton is being sorely tested by the trailer for Song for Marion which is playing constantly at the moment.  It looks dreadful.
22.09
Lincoln being highlighted now – my review of it will be up in the morning.
22.08
Danny Boyle presents the award for OUTSTANDING CONTRIBUTION TO BRITISH CINEMA  to TESSA ROSS.
I'm not going to lie, I'm not very aware of her – but I should be.  She's exec produced some of the most successful British films over the past few years including Slumdog Millionaire, 127 Hours, The Iron Lady and Shame.
22.00
Simon Pegg and Jennifer Garner presenting the Bafta for ADAPTED SCREENPLAY to DAVID O RUSSELL for Silver Linings Playbook.
I'm sorry I missed that one.
21.54
I like the honesty – getting the award is much more important than holding Eddie's hair back.  And is she pregnant and will she announce it in the Oscar speech?
21.51
BEST SUPPORTING ACTRESS awarded by the gorgeous George Clooney to ANNE HATHAWAY
Did anyone see that coming? If she doesn't win the Oscar I'll run around Frimley naked singing I Dreamed A Dream.
21.47
Award for SPECIAL VISUAL EFFECTS given by Chris Tucker to LIFE OF PI
No-one seems very interested in the geeks, all the actors talking amongst themselves.  Very rude.
21.42
Haven't seen Life of Pi yet… did download the book on Kindle for just 20p though so that's probably just as good.
21.40
OUTSTANDING BRITISH DEBUT presented by Billy Connolly (getting the biggest laughs of the night so far) to BART LAYTON AND DMITRI DOGANIS
Death mask on a stick – brilliant!
James Bobin was robbed.
21.34
BEST SUPPORTING ACTOR presented by Jennifer Lawrence (in a beautiful sparkly gown) to CHRISTOPH WALTZ.
Has this narrowed what was the most open of the Oscar races? Possibly.
21.30
I love Ben Affleck, he seems like such a genuinely nice, good guy and the Academy have made a blunder of epic proportions by not nominating him for Best Director this year.
21.25
ORIGINAL SCREENPLAY awarded by a lovely looking (and thankfully not puking) Sally Field to QUENTIN TARANTINO
21.18
OUTSTANDING BRITISH FILM presented by the gorgeous Bradley Cooper and Ben Affleck to SKYFALL
Very glad that the vile, sexist Seven Psycopaths didn't win.
21.10
Oh good God Paloma Faith.  Still, could be worse – could be Emelie Sande….
21.07
Awww, sweet Amanda Abbington (of ITV's Mr Selfridge) gives Martin Freeman a little squeeze when The Hobbit is mentioned. Very cute.
21.03
Not sure what I think of Helen Mirren's pink hair. Bit purple rinse.
Oooh, who can Stephen Fry be referring to? Guesses in the comments (but keep it legal!)
21.00
BBC coverage starting now