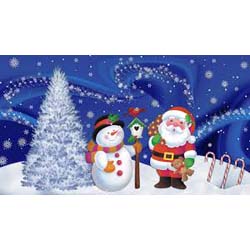 I'm off for a wee break for a few weeks.  My parents are visiting for a couple of weeks, it's my 40th birthday soon and we have a diving holiday booked at the beginning of the year so I'm stepping back from the blog until mid-January.
I'll still be reading (and probably writing reviews) and I have some fabulous review copies that I'm dying to get into including Pretty Is, Shtum, Snowblind, Nightblind, The One in a Million Boy, The Darkest Secret and The Widow.  I'm also hoping to get to the cinema a couple of times – I can't miss out on Star Wars: The Force Awakens and I might get the review up as a mid-break special.
I hope everyone has a wonderful Christmas and a very Happy New Year.  See you in 2016.