Theatre: Queen's Theatre, London
Created by: Alain Boublil, Claude-Michel Schonberg
Performance date: 24 August 2011
Starring: Jonathan Williams, Matt Lucas

26 years on and as magical as ever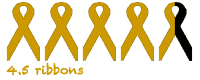 Glaswegians of a certain age will remember the ice-rink in St Enoch's Shopping Centre. It wasn't a great rink but off I went once a week for skating lessons. I didn't get very far with the skating but in those couple of months something far more exciting happened – I was introduced to the world of musicals. The skating teacher had her own music and for forty-five minutes pop was replaced by Phantom of the Opera, Jesus Christ Superstar and Chess. Oh, and the greatest stage musical ever written- Les Miserables.
If you asked me to go onto an ice rink now I'd fall over before I got the skates on. I've forgotten everything – forward motion, backwards, bunny hops and curtsies have all gone, but the excitement I feel every time I hear 'On My Own' or 'One Day More' remains.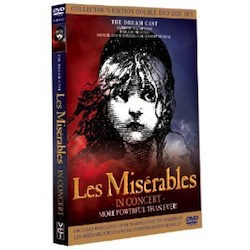 Over the years I've seen Les Miserables a few times. Sometimes I've been bowled over, a couple of times I've been disappointed, but my love for the source material has never waned. I'm a little spoiled – the recording I listen to most often is from the 10th Anniversary Concert
with a cast including Colm Wilkinson, Michael Ball, Alun Armstrong, Jenny Galloway, Lea Salonga and Michael Maguire, I'm not sure that musical theatre gets any better.
For fifteen years that concert enchanted me so when the 25th Anniversary concert at the o2 was announced I was pretty much the first on the phone for tickets. I was excited by the thought of Alfie Boe as Jean Valjean. Matt Lucas as Thernadier seemed like a bit of a marketing stunt, but a fun one. I got the tickets months in advance and grew ever more excited about that Sunday evening.
Then I got sick. I couldn't move I was in so much pain, I pulled out of a diving holiday to Egypt and worst of all I had to stay in bed rather than go to the concert. I had waited a decade for this.
The disappointment was only slightly reduced when I got a copy on Blu-Ray for Christmas. Alfie Boe was outstanding, Matt Lucas was surprisingly good, Nick Jonas as Marius was bloody awful. The appearance of the 1985 cast and the four Valjeans singing together moved me to tears. I still can't believe I missed it. Then there was an announcement that Alfie Boe and Matt Lucas were joining the West End cast. I hadn't missed out altogether. My fabulous husband bought some tickets, carefully making sure that it was a night when both Boe and Lucas were performing. Ten months late, but I was going to be celebrating the success and longevity of my favourite musical.
Or not. The West End Gods have something against me. We got to the theatre to be greeted with the news that Alfie Boe was ill and wouldn't be performing. My heart sank. But I rallied, it's not fair on the understudy to go into a show thinking the worst. And it was a night out at Les Mis – how bad could it be?
From the minute the music began I was transfixed. The orchestra filled the theatre and sounded almost cinematic in their scope and reach. When Jonathan Williams began I relaxed, I knew it was all going to be fine. Alfie Boe? Never heard of him.
The cast was, for the most part, excellent. Williams was a brilliant Valjean, the best I've seen live. Matt Lucas and Katy Secombe were great as the Thernadiers – funny but without losing the sinister nature of the characters. Alexia Khadime was beautiful as Eponine and her deathbed number 'A Little Fall of Rain' moved me to tears. Unfortunately I was bitterly disappointed by Hadley Fraser as Javert. His diction in 'Stars' was poor and the necessity for punctuation seemed to have passed him by. Grantaire was also a let-down. It wasn't that Adam Linstead was bad in the role – simply that it wasn't performed the way I see it in my mind.
The staging, costumes and lighting were as amazing, as they always are. The building of the barricades never fails to thrill me. A lot of love, care and attention goes into producing Les Miserables and it shows.
It's almost 26 years since Les Mis premiered at the Barbican. In that time it has become a global phenomenon (I'm a little in love with Polish Marius) and won the hearts of audiences around the world. It still has the capacity to move, excite and exhilarate me.
I'm disappointed that I haven't had the opportunity to see Alfie Boe perform the role but I still had one of my favourite nights ever at the theatre, thanks in no small part to the excellent Jonathan Williams.
I hope there's another celebration concert being planned. I just hope it isn't for the 50th Anniversary. I can't wait that long!