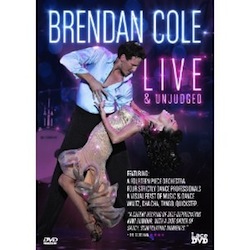 Theatre: GLive, Guildford
Performance date: 19 January 2012
Starring: Brendan Cole
A crowd-pleasing night courtesy of ballroom's bad-boy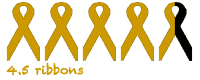 A couple of weeks before Christmas I entered a competition to win tickets to see Strictly Come Dancing star and self-styled "bad boy of ballroom", Brendan Cole's show "Brendan Cole Live & Unjudged"
. I then forgot all about it, until last week when I received a call from the Guildford Magazine informing me that I had won. I was certain that I would never pay to see a show with Cole or Strictly cohorts like Flavia and Vincent so a couple of free tickets was ideal and last Thursday a friend and I trotted off to the GLive venue in Guildford to see the show. I wasn't sure where GLive was, but there was a huge group of menopausal women in sparkly tops heading in one particular direction so that was clearly the way to go.
This was always going to be a good gig for Cole, the theatre was full (I think there were 4 empty seats – negligible really) and the predominately female audience were all up for a fun night with one of their TV heroes. The whole on-stage team know exactly how to work the room and gave the audience what they wanted, and a bit more including some quite impressive singing from Cole.
From the dramatic opening Paso Doble which was full of passion and lots of whipping capes to the romantic Viennese Waltz this was an crowd pleasing extravaganza of the highest order. All of our favourite Strictly dances were included in the programme, accompanied by a live band playing some very well-known songs. My particular favourites were the beautiful English Waltz (can we just call it the Waltz?) and the steamy, powerful Tango. Audience participation wasn't only welcome, it was positively encouraged and the cha-cha-cha lesson was great fun, if a little impractical with the limited room between seats. The music included Gloria Estefan's The Rhythm is Gonna Get You, Let Me Entertain You by Robbie Williams and Prince's Purple Rain. The band were impressive and singers Iain Mackenzie and Julie Maguire have fantastic voices and fun personalities.
Cole acted as compere for the night and while he isn't quite as polished as a professional presenter he was personable and fun making little jokes about Vincent Simone, Len Goodman, Craig Revel-Horwood and sharing his opinion on his most recent dance partner (an acerbic 'Lulu who?'). His banter with older brother Scott – one of the five accompanying dancers – was fun and he came across more as a teddy bear than a bad boy. Cole was also willing to jump off stage to offer a birthday kiss, hug and tutorial in fleckerls to various swooning ladies. He might not quite be Brucie, but he's not Dead Behind The Eyes Tess either. The five co-dancers were all impressive although the three females were worrying Stepford-like with the same frozen on smiles and blonde extensions – a little more individuality wouldn't have gone amiss.
Even going into the auditorium I still had some reservations, I wasn't sure if the stage would be big enough and was doubtful that watching a succession of ballroom and latin dances would be enough to keep me entertained for the evening. I was completely won over by Live and Unjudged and would recommend an evening like this to anyone who enjoys Strictly Come Dancing. It has all of the fun and excitement of the show, with the added bonus of pure professionalism and no annoying judges.