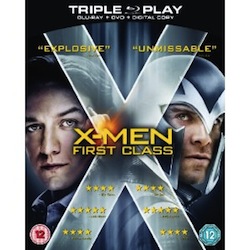 Released: 2011
Director: Matthew Vaughn
Starring: Michael Fassbender, James McAvoy

A superior prequel – bring on part 2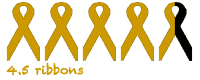 I have a bit of a strange relationship with the X-Men films. I loved the first one, thought the second was good enough and the third was a big steaming pile of… well, it wasn't great. The Wolverine film didn't do much for me either way, I seem to remember liking it while watching it but now I'm struggling to remember anything about it. I'm sure Hugh Jackman was good and I seem to remember Live Schrieber appearing but that's about it. So I had mixed feelings about X-Men: First Class
, the prequel to the original trilogy.
The first scene is a throwback to the first X-Men film where a young Jewish boy is separated from his parents and pulls apart a metal gate in rage. Our introduction to Erik Lensherr is quickly followed by our meeting Charles Xavier, a rich young boy living in a mansion in New York State who encounters a young girl with shape-shifting abilities. While Erik is subjected to medical experimentation at the hands of a Nazi doctor Klaus Schmidt, Charles lives a life of privilege. Fast forward 18 years and Erik Lensherr is traveling the world hunting for the doctor who murdered his mother and Charles is studying at Oxford University, soon to become a world renowned expert on genetic mutation. Recruited by the CIA Xavier and Lensherr come together to track down other mutants (a motley crew of improbably good looking teenagers) and stop evil Sebastian Shaw, as Schmidt is now known, from starting World War III. Initially close friends Lensherr and Xavier are pulled apart by their different views on the future of human/mutant co-existence.
Having gone into this with few expectations I was pleasantly surprised by how much I enjoyed X-Men: First Class. The performances are uniformly excellent – particularly Michael Fassbender as Lensherr and James McAvoy as Xavier. I had never got the Fassbender adoration but this could help to persuade me of his charms. I've always loved McAvoy so it didn't come as a surprise that I thought he was great in this. Jennifer Lawrence impressed as Raven/Mystique – she really is one of the most impressive young actresses working at the moment and I look forward to seeing more from her. Hugh Jackman's cameo is perfectly judged and offers welcome continuity with the earlier films.
The 60s are beautifully portrayed her from the cute outfits of the female characters to the sense of fear created by the looming Cuban Missile Crisis to the wonderfully Bondesque end credit sequence. This is a stylish looking film, which we're now coming to expect from director Matthew Vaughn and the script is tight with flashes of tragedy and comedy. The final confrontation between Xavier and Lensherr is quite moving – and fires the imagination for what's to come for the mutants in the years ahead. While there are a couple of set-piece action sequences it's the human drama here which most impresses. The conflicts (sometimes internal) of mutants ashamed of their differences or desperate to stand up for who they are is at the heart of this film, which is as is should be.
A sequel to X-Men: First Class is due to begin filming next year, as soon as Jennifer Lawrence has completed her Hunger Games Catching Fire commitment. I've now got no doubts at all, I'm really looking forward to more of the same from this younger and more impressive team.