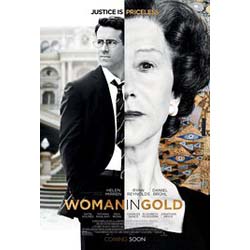 Released: 2015
Director: Simon Curtis
Starring: Helen Mirren, Ryan Reynolds, Daniel Brühl
An important story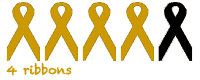 As you know, one of my particular areas of interest is the Holocaust and Nazi persecution and I think about it a lot this time of year. It's been a privilege to work with survivors of the Holocaust and hear their stories. One of the striking aspects of the Jewish experience of Nazi prejudice was that although all Jewish people faced the same discrimination their lives before the Holocaust were all so very different. There were ultra-Orthodox religious Jews, non-observant, rich, poor. All of Jewish society was regarded as untermenschen and targeted for destruction, including the some of the most privileged people in Austria and Germany. The 2015 film Woman In Gold
tells the true story of Maria Altmann, a Holocaust refugee from a wealthy Austrian family, who fights the Austrian Government in court in the 1990s to gain back her family's artwork including a portrait by Gustav Klimt which had been seized by the Nazis.
Helen Mirren plays Maria, an octogenarian living in California who enlists the help of young lawyer Randy Schoenberg (Ryan Reynolds) to receive restitution from the Austrian Government, specifically the Woman in Gold portrait by Klimt, a depiction of her beloved aunt. The action switches between Maria's younger years in Austria and her escape from the country and the 1990s court hearings.
As you would expect from a film led by Helen Mirren, the acting is absolutely the best thing about Woman in Gold. She plays Maria as a determined, feisty but still hurting woman. I recognised many of the survivors that I know in her portrayal and it would be interesting to know if she spent time with survivors to gain some insight. Even in her spikiest moments Maria was always completely sympathetic. Ryan Reynolds as Randy, a man with his own connections to the Holocaust was also very good. The supporting cast were also fabulous, particularly Tatiana Maslany as the young Maria.
The story is one that needs to be told. The act of genocide isn't just the destruction of a people, but the destruction of everything to do with that people, including their history and their culture. Stealing the possessions of Jewish families and renaming artworks to hide their Jewish provenance were all tactics to destroy Judaism in all its forms. Restitution for survivors isn't just about the money owing to them, but the acknowledgment of their families and their lives.
I'm not sure though that this was the best way to tell the story, it seemed at times a little staid. It's arguable though that a film about international law was never going to be the most exciting movie and that's a fair point. While Maslany was excellent as young Maria and we saw her experiences in Austria, there was little tension in these scenes. We know Maria survived, we know her sister survived (it's not a spoiler, the sister's funeral is the very first scene) and we don't care enough about her husband to care whether he survived or not.
My gut reaction is to give this film 3 ½ ribbons, but because the acting was so good and because the story is so important I'm going for 4. It deserves to be seen and all the different voices of the Holocaust deserve to be heard, even if the film could have been better.