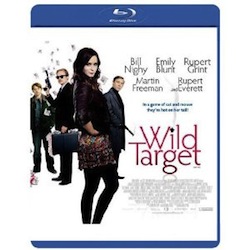 Released: 2010
Director: Jonathan Lynn
Starring: Bill Nighy, Emily Blunt, Rupert Grint

Fun for an hour, trying after an hour and a half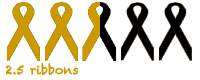 Jonathan Lynn wrote one of the greatest sit-coms in British TV history, Yes Minister and its follow-up Yes Prime Minister remain hysterically funny and surprisingly relevant three decades on from its debut. Lynn's movie career has been a little more checkered. He's directed a number of films including Clue, The Whole Nine Yards, The Fighting Temptations and Sgt. Bilko. Some have been fun, others have been soul-crushingly bad and it's fair to say that he's never reached the heights of his television work.
His latest directorial effort is 2010's Wild Target
starring some of Britain's best known faces including Bill Nighy, Emily Blunt and Rupert Grint. Nighy plays Victor Maynard, the country's best professional killer who is looking forward to retirement. Maynard is hired to dispose of Rose, a thief and con artist who has recently swindled dodgy art-collector Ferguson (Rupert Everett) out of £900,000. While following his target, Maynard finds himself amused by Rose's antics and through an increasingly contrived series of events finds himself protecting Rose and training slacker Tony (Rupert Grint) as his new apprentice. Ferguson hires sadistic assassin Hector Dixon, played by Martin Freeman, to finish the job and kill both Rose and Maynard.
The biggest problem with Wild Target is that it's a 45 minute TV show stretched out for another 50 minutes to fill the time. Victor watches Rose walk through a market – she steals some orange juice from a table, she steals a scarf from around a woman's neck, she steals a bag from a market stall, she steals something else. We get the message – she's a thief. Dixon's sidekick is an idiot – so displays his idiocy over and over and over again. Every single joke is dragged out to the nth degree. They aren't bad jokes but do get dull after a while. Wild Target isn't without a decent sense of humour and a scene where a hitman loses an ear did have me laughing quite a lot.
The performances are, as you would hope from such a stellar cast, generally quite good. Bill Nighy does his jerky body movement thing, which I think is his way of saying that this is a quirky comedy role and Emily Blunt is (mostly) quite charming as Rose. Rupert Grint expands his repertoire from lovable schoolboy loser Ron Weasley, to lovable adult loser Tony. On the flip side, Martin Freeman has a scary tan and teeth too white for any Englishman and doesn't really convince as a heartless murderer. Eileen Atkins was thoroughly annoying as Victor's vicious mother Louisa. I got the impression that the cast were enjoying themselves a lot – probably more than the audience unfortunately.
If Wild Target had been a one-hour, one-off television drama I would have been singing its praises for being a tight and amusing little story. Unfortunately despite being only 98 minutes long it's a bloated waste of a decent concept and a great cast.