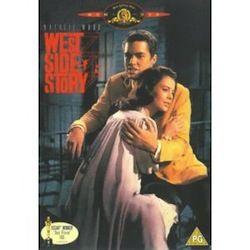 Released: 1961
Director: Jerome Robbins, Robert Wise
Starring: Richard Beymer, Natalie Wood, Rita Moreno, George Chakiris

Happy birthday Mr Sondheim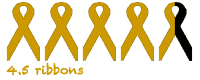 Today is composer and lyricist Stephen Sondheim's 83rd birthday and to celebrate I'm reviewing two of his musicals brought to life on the big screen, starting with the classic Oscar-winner West Side Story
.
I've already discussed West Side Story a couple of times on the blog, it features in both the Top Ten Musicals and Top Ten Weepies categories but when I settled down to re-watch the other day I was stunned to discover that I don't actually own a copy of this classic film. I have no idea how I let this happen, seems almost unforgivable for such a big musicals fan not to have this in my collection. Thank God then for Netflix, no matter how many times I've seen a film I don't like to review one without having it fresh in my mind.
An updated retelling of Shakespeare's Romeo and Juliet, the star-crossed lovers are transported from 16th Century Verona to mid-1950s New York City. Sweet, innocent Puerto Rican Maria falls in love with Polish Tony, a love which is doomed as Maria's brother runs the Sharks and Tony's best friend Riff is the leader of rival gang the Jets. Over the space of just 48 hours the Jets and Shark, Tony and Maria sing and dance, love and die. It's a spectacular feast for all of the senses.
Like all the best stage musicals West Side Story is full of fantastic and memorable songs. Composer Leonard Bernstein and lyricist Sondheim have come together to create classics which stay with you forever but also have the right mix of light and shade to keep the film moving at a fair pace. The sparkling battle of the sexes of America is a highlight of the film and I'm always disappointed when seeing a stage version when seeing it relegated to a minor number again. The quartet Tonight is another soaring number but for me the real hit is love song Somewhere and any well performed rendition of it is guaranteed to bring me to tears. It's not just the music that makes West Side Story such a triumph, Jerome Robbins' choreography is magnificent, particularly when used to express the gangs' visceral sides and explosive energy.
Leads Richard Beymer and Natalie Wood are fine as Tony and Maria, although as neither of them do their own singing it's hard to really see them as fully playing their roles. The real stars are George Chakiris as Bernardo, Russ Tamblyn as Riff and Rita Moreno as Anita. While the same accusation of not doing her own singing can certainly be levelled at Moreno as Wood, somehow she more fully inhabits the role and acts it with more passion. Maybe Anita was simply a better part than the slightly too nice Maria.
Much as I love West Side Story and can't imagine anything dislodging it from my Top Ten Musicals list, I'm always aware that I'm watching a stage musical on film. In too many scenes the action is constrained to too small an area – why can't the choreography be let loose on a set larger than a sound stage? We can practically see the walls containing the action. Which means there's no feeling of New York. It's supposed to be West Side Story, but it feels like a studio contained story. Nit-picking? Perhaps, but that and a couple of other minor details including an irritating black screen intermission for 2 minutes in the middle of the film just stop it being perfect for me.
Having said that West Side Story will always make me cry, always make me sing and always make me feel pretty.