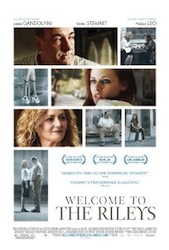 Released: 2010
Director: Jake Scott
Starring: Kristen Stewart, James Gandolfini, Melissa Leo

A quiet but powerful exploration of grief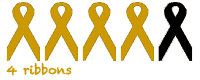 One of the best websites I've discovered since setting up LouiseReviews is Launching Films, home of the Film Distributors' Association.  It has all sorts of interesting information such as the current box-office Top 15 and the UK film release schedule.  I love knowing that The Amazing Spiderman 2 will be released in May 2014.  There's clearly a lot of confidence that the first Amazing Spiderman will be a success – it's released in July 2012 for those of you with next year's diary already!
I do get frustrated though when reading the upcoming releases schedule when I see a film which looks really interesting then I find out that it's only showing in "Key Cities" or even at just one cinema.  That's unfortunately the case with High Fliers/Blue Dolphin's latest release Welcome To The Rileys, which is at the moment only available to cinema goers in London.
Starring Kristen Stewart, James Gandolfini and Melissa Leo and directed by Jake Scott (son of Ridley), Welcome To The Rileys is a quietly impressive film about grief and redemption which has been widely acclaimed at festivals in the US and is now looking for an audience here in the UK.
Doug and Lois Riley (Gandolfini and Leo) have been married for 30 years, however their relationship has been all but destroyed by the death of their only daughter ten years previously.  Doug has a weekly encounter with a waitress after his poker game and Lois refuses to leave the house, not even to collect the post from the mailbox at the end of the driveway.  Their lives are slipping away quicker than Doug can cope with – even to the point where their gravestone is in place at the cemetery just waiting for its final engraving.  On a work trip to New Orleans Doug encounters teenage stripper and prostitute Mallory (Kristen Stewart) and sees a chance to save her from the circumstances she has found herself in.  He moves in with her and takes on a father-figure role, leaving Lois at home in Indiana wondering what is happening to her life and marriage.
The performances by the three leads are all absolutely stellar.  James Gandolfini is very moving as the father grieving for his daughter, his marriage and his own life.  Doug's interest in Mallory could so easily have been portrayed as something sinister and uncomfortable but that never happens.  Doug is simply looking for a chance to care for someone and be a father again.  Melissa Leo is also very good combining grief, guilt, fear and a sense of longing.  Leo only seems to have come to prominence in the past couple of years and her career would suggest that the claim that there are no good parts in Hollywood for women over 40 is somewhat misleading.
The real star here is Kristen Stewart.  This is not a role that I would suggest that fans of the insipid Bella Swann rush to see their heroine performing.  She's foul-mouthed and highly sexualised.  It was a brave move by Stewart to take on such an edgy and tough role – she's clearly trying to avoid being typecast as the Twilight heroine forever.
The direction has a nice, light – almost theatrical rather than cinematic touch which allows the actors and story to take centre-stage.  Jake Scott is best known for his music videos, but he hasn't brought a pop sensibility to this film.  There's an ordinariness that makes the entire story believable and the characters appealing.
There's two Kristen Stewart films out this week – Welcome To The Rileys and the latest in the Twilight series.  If you can, make sure you see this one, it will be much more satisfying than anything with vampires and werewolves.