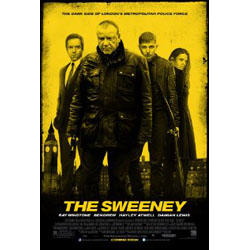 Released: 2012
Director: Nick Love
Starring: Ray Winstone, Ben Drew, Hayley Atwell

Over the top and ridiculous, turn off your brain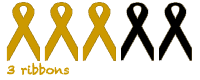 The Sweeney
was one of the top TV shows of the 1970s. I don't really remember it, I was only 2 when it ended its three year run and don't think my parents watched repeats of it. Certainly not when I was in the room anyway. Despite that I have always been aware of the programme, the iconic theme tune and the tough-guy nature of the programme. Given its place in British cultural history I suppose it was only a matter of time before a film version was made.
Ray Winstone stars in the John Thaw-originated role of Detective Inspector Jack Regen of the Metropolitan Police's Flying Squad. He is supported by a team including DC George Carter (Rapper Ben Drew taking on the Dennis Waterman role but not writing or singing the feem toon). Hayley Atwell, Downton Abbey's Allan Leech, Damian Lewis and Steven Mackintosh co-star. The Sweeney are a hard-hitting team who tackle armed robbers with the same violent tactics as the criminals use – the tagline for the film is "Act like a criminal to catch a criminal" and Regen and his team certainly do that. The team face their toughest case when a fatal armed robbery brings Regen back into contact with one of hardest villains he has ever encountered.
This is a preposterous film, in every way possible. I finished it and was thoroughly confused. Was it a tongue-in-cheek piece of over the top fun? If so then it almost succeeded in being a good film. Or was it meant to be a serious, gritty crime drama? If so then it may be one of the worst crime films ever made. I'm going to be generous and assume the former. But even in doing so The Sweeney isn't a great film. It's just too stupid.
The script is ridiculously cliched, I've lived and worked in London and the surrounding areas for almost a decade now and I've never heard anyone using phrases as ridiculous as "Oy oy saveloy" when a friend walks in the door. Granted I'm not an east end girl but really – does anyone actually speak like this? I'm also happy to suspend disbelief when watching a film but we're expected to believe that police officers rush into a crime scene and batter suspects with a baseball bat. I'm not a lawyer but I could walk into any courtroom and get the criminals off any charges. And as for the sex scenes – barf. I really don't want to see a flabby Ray Winstone grunting over a girl quarter of a century younger than him.
On the plus side some of the performances are quite good – particularly Winstone as the gruff Regen and Damian Lewis as DCI Haskins. Other performances aren't as good – Ben Drew manages the incredible feat of spending the entire film with only one expression on his face. The film does look good – lots of blue and grey scenes give a gritty appearance and the action scenes are more than decent. The shoot-out in Trafalgar Square, while bonkers, is exciting to watch and the car chases are fabulous.
If you watch The Sweeney with your brain turned off you'll have a decent enough experience, but don't turn your brain back on quickly or you'll see all of the flaws.