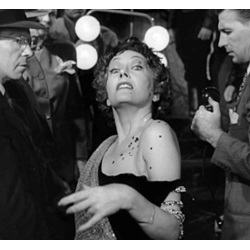 Released: 1950
Director: Billy Wilder
Starring: Gloria Swanson, William Holden

A faded star but a brilliant film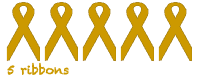 There are a number of films that I tend to just to assume that I've seen, mostly these are the ones that are on television so often that it's easy to think that I must have caught them at some point. Or ones which have entered the collective consciousness and seem so familiar that I must have seen them – I was convinced for years that I had watched and been unimpressed by Jurassic Park, then I watched it a couple of months ago and realised not only had I not seen it before, but that I absolutely loved it. Thanks to my love of musicals I knew the story of Sunset Boulevard
backwards and the image of Gloria Swanson as the faded star Norma Desmond is so well known that I always thought that I must just have seen it. I realised recently that I actually hadn't seen the film and set out to rectify that as soon as possible.
William Holden plays Joe Gillies, a struggling scriptwriter desperate for his own Hollywood success story but failing miserably. A chance encounter leads him to a relationship with Norma Desmond, a star of the silent screen whose own career faded with the rise of the talkies and who is desperately planning her comeback – sorry, her return.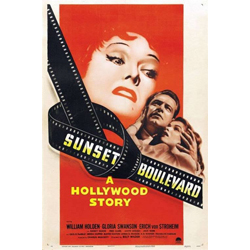 It was a bit strange watching the film having listened to the musical soundtrack so often. Obviously I knew that the Andrew Lloyd Webber adaptation was based on the original Billy Wilder film, but I didn't realise that chunks of dialogue were copied verbatim in the show. I had to train my mind to listen to film as it was playing out on screen and not in my head.
Despite my initial struggle to get into the film I absolutely loved it. William Holden was great as Joe, the cynical writer happy to take advantage of a vulnerable older woman. He's handsome, but not so handsome that we can't believe in him as a bit of a failure. I really enjoyed Nancy Olson as Betty Schaefer, the girl Joe falls for. She was sweet and perky and deserved her Oscar nomination as Best Supporting Actress (she lost to Josephine Hull for her magnificent performance in Harvey).
The film belongs to Gloria Swanson, her Norma Desmond is monstrous and while she goes to the line of parody, she never steps over it. There are plenty of parodies of the faded screen star but this isn't actually one of them despite what I believed.
I adored Sunset Boulevard, it's a beautifully shot exploration of faded grandeur and self-delusion. I might only have seen it once but I'll be watching it again and again. I get the impression that it will only get better on repeated viewings. And now Mr DeMille, I'm ready for my close up.