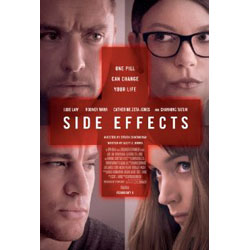 Released: 2013
Director: Steven Soderbergh
Starring: Jude Law, Rooney Mara, Catherine Zeta-Jones, Channing Tatum

An intelligent and classy thriller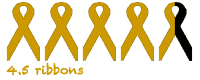 I've not had a great couple of weeks at the cinema. Safe Haven, Hansel and Gretel, Die Hard and Warm Bodies have been latest big screen forays and it's fair to say that none of them will be troubling the compilers of the end of year "Best of" lists. Home viewing has been better and I've enjoyed some cracking films in the past few days including Argo and Rope but it's that time of year where cinema schedules are filled with the films that aren't action packed enough to be summer blockbusters or decent enough to be awards worthy. I was, frankly, getting a little bit desperate for something decent to come along. Thank heavens for Steven Soderbergh and Side Effects.
The film opens on a shot of a bloodstained room where we can tell that an act of terrible violence has just occurred.  We travel back in time just three months to meet Emily Taylor, a young woman played by Rooney Mara. Emily's husband has just been released from serving a four year prison sentence for insider trading but rather than being elated Emily slips into a severe depression and attempts to harm herself by crashing her car into a garage wall. She begins treatment with psychiatrist Dr Jonathan Banks (Jude Law) however no drugs seem to help her symptoms except an experimental new medication, which has the unfortunate side effect of causing sleepwalking. During a sleepwalking state Emily kills her husband and Jonathan is left to defend his own conduct and professional reputation.
This is a fabulously mulit-faceted and layered film. It begins as a tremendously sympathetic portrayal of a woman struggling to cope with depression and how it can affect just getting through everyday life and relationships with the people you love most. It then changes completely to a gripping psychological thriller as Jonathan desperately tries to uncover the truth about Emily's reaction to Ablixa and why it had such devastating consequences. His obsession with discovering what really happened and clearing his own name threatens his career and his marriage.
Despite a slightly flat beginning which may leave some viewers a little cold Side Effects is an intriguing and gripping thriller, thanks mainly to some fabulous performances. I'm not generally a fan of Jude Law despite sharing a birthday (he's a few years older but same day) but he's great in this as the well-meaning doctor who just wants to know the truth. Rooney Mara is also very impressive, particularly when displaying the fragility and vulnerability of her character. Catherine Zeta-Jones as fellow psychiatrist Dr Victoria Siebert was great and got to really play up her femme fatale persona brilliantly. I always think directors never seem sure how to use Zeta-Jones to best effect, Soderbergh certainly does and I haven't seen such a great performance from her since her Oscar-winning turn in Chicago eleven years ago.  Channing Tatum plays out of character as the crooked Wall Street trader and does well with his part but he's very much an unequal fourth member of the cast.
It's not often that we get such intelligent and classy thrillers which aren't afraid to twist the audience's expectations of how the story will progress. I'm hopeful that this is the start of a much better run of cinema outings for me.