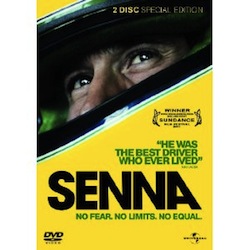 Released: 2010
Director: Asif Kapadia
Starring: Ayrton Senna, Alain Prost, Ron Dennis

A heart-rending tribute to one of Formula One's greatest heroes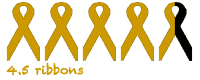 Until I met my husband I had never watched Formula One and had no interest whatsoever in fast cars going round in circles. Once we started to live together I developed an appreciation of the sport and began to enjoy watching races. Don't get me wrong I'm still a fair-weather fan. I don't get up at four in the morning to watch races let alone qualifying or free practice. I have my favourite teams, drivers, even commentators and a little bit of knowledge stored up about the history and drivers that made Formula One great.
When thinking of great drivers one name comes to mind above all others. Ayrton Senna, the charismatic Brazilian who won the World Championship three times and is the subject of Asif Kapadia's spellbinding documentary feature Senna
. I never saw Ayrton Senna race, so I was interested to see if he really was the greatest F1 driver ever as is claimed by countless surveys including a 2009 poll of current and former drivers. The answer, as portrayed here at least, is a resounding yes.
Using archive footage overlaid with current-day interviews Senna follows the Formula One career of Ayrton Senna from his early days at Lotus, where he won his first race, to his triumphant five years at McLaren and final season at Williams. Much of the film concentrates on his fierce rivalry with McLaren team-mate and fellow World Champion Alain Prost including their collision at the Japanese Grand Prix in 1989 which handed the World Championship to Prost. The film makes much of the different styles between the two men and fiery, passionate Senna is portrayed in a much better light than the steely, calculating Prost.
The documentary explores little of Senna's personal life but does highlight his strong religious conviction, closeness to his family and determination to offer meaningful help to the poor in his home country. His love life and relationship with TV presenter Adriane Galisteu is touched on discreetly but is never a focus for the story.
I greatly enjoyed the fact that unlike other documentary makers (I'm looking at you Michael Moore) there is no sign of Kapadia in the film. He allows his subject to be the only focus and offers no bias or point of view. There is no "expert" commentary, only those closest to Senna have a voice here – notably his sister Viviane (mother of current Williams F1 driver Bruno Senna), McLaren team principal Ron Dennis and Senna's close friend the F1 doctor Professor Sid Watkins. The only face-to-face interviews used are of their time and not sanitised by the passing of the years. The exclusive use of archive footage allows us to experience Senna's life as it happened and makes the film more exciting – and moving – than it ever could have been with lots of present day hindsight.
For fans of Formula One there is plenty of on-track action to enthrall. Much of the footage, particularly from on-board cameras, is previously unseen and is completely engrossing. If you have doubts about the merits of Formula One this will surely convince you of how exciting it can be.
The climatic San Marino Grand Prix at Imola on 1 May 1994 is handled sensitively but there is a growing sense of dread and those who know the history will find the end of the safety car period uncomfortable as it's impossible to put out of your mind what comes next. The footage of Senna used and interviews with his sister and Sid Watkins recalling the day all point towards a troubled man who probably shouldn't have got into his car on the Sunday.
That race weekend at Imola seemed to be jinxed from the start. Senna's protégé Reubens Barichello was injured on the Friday and rookie Austrian driver Roland Ratzenberger was killed on the Saturday. The build-up to Sunday's race is almost unbearably sad. Hard as it is to believe there are plenty of people out there who don't know what happens, director Asif Kapadia speaks of middle-America audiences who believed that Ayrton Senna narrated the film. Even they though must surely have felt the growing tension. I know I was willing Senna to follow Sid Watkins advice and go fishing rather than get into the car, I'm sure others must have been doing the same.
Senna is an astonishing movie which surely will appeal to those interested in human drama and not just fans of motorsport. It is a fitting tribute to a truly remarkable man and a masterpiece of documentary film-making.