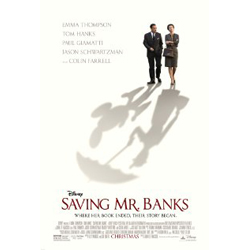 Released: 2013
Director: John Lee Hancock
Starring: Emma Thompson, Tom Hanks, Colin Farrell

Funny, moving – a lovely companion to our beloved Mary (Poppins)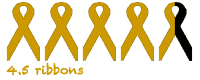 Having missed Saving Mr Banks first time round at the cinema I'm thoroughly grateful to Cineworld for their Take-Two Thursdays policy where a recent film gets a one day reshowing for those of us who have been a bit tardy in our viewing. It was one of only a few films from the past six months that I was really gutted to have missed in the cinema so the opportunity to get to see it was pounced upon.
As with many of my generation, Mary Poppins is one of the first films I remember watching and one of the films that I've watched too many times to count. As a little girl I loved Bert (I thought that's what Cockneys actually sounded like until I was about 15), the dancing penguins and it was the beginning of my animal welfare consciousness as I hated the idea of fox-hunting. As I grew older I wanted to know what suffragettes were and I had some growing sympathies for poor old Mr Banks who clearly just wanted to do his best by wife and children.
Saving Mr Banks chronicles the final act in Walt Disney's 20 year struggle to secure the rights to film Mary Poppins from the books' author Mrs (always Mrs) P.L. Travers. As Emma Thompson's Travers is increasingly demanding and rude – at one point insisting that the colour red doesn't appear anywhere in the film – flashbacks give us insight into the chaotic life of the young Travers whose father, while charismatic and deeply loving is a self-destructive alcoholic. As the stories weave together we understand Travers' deep commitment to her story and her assertion that Mary Poppins did not arrive for the benefit of the children but to save Mr Banks.
From the trailers I expected a comedy, a laugh out loud comedy and there were plenty of extremely funny moments particularly when Travers is being particularly hideous to songwriters The Sherman Brothers (Jason Schwartzman and B.J. Novak) and scriptwriter Don DaGradi (Bradley Whitford). Saving Mr Banks is a much deeper film than just a funny movie about a prim, proper and snippy Englishwoman making life hard for overly-cheerful Americans. I was stunned though by how much I cried watching this film, the story of little Ginty and her devotion to her father who was drinking himself to death was heart-breaking and played beautifully by Annie Rose Buckley and Colin Farrell.
I cannot say enough about how wonderful the acting was. Emma Thompson is just brilliant and the fact she was not nominated for an Oscar is something that I'm going to send the Academy into a corner to think long and hard about what they've done. She portrays so much with a twitch of the lip or a slightly raised eyebrow and is just perfect. Tom Hanks is also perfect in the role as the outwardly avuncular and jocular Disney who has a steel core and isn't willing to take no for an answer. The supporting cast were also great. Paul Giamatti was brilliant as the ever-cheerful driver who refuses to allow Travers' rudeness get him down.
I know there's been a lot of angsty discussion about whether or not the character of Walt Disney has been sanitised and his anti-Semitism skipped over. Possibly that is true and perhaps that's a film that has to be made. Similarly (and while it may be difficult to believe) Travers may also have been sanitised – there's no mention of her bisexuality, promiscuity or her adoption of only one of a pair of twins. Both may be ideal candidates for a fairly serious biopic which isn't afraid to look at the darker elements of their personalities. This wasn't the film for those stories though.
I loved this film; it was beautifully made and wonderfully acted. It had a perfect balance of emotions including unexpected tears. I'll never watch Mary Poppins the same way again – but once out on DVD I will have the perfect afternoon with Mary, Saving Mr Banks and Nanny McPhee as the perfect child-minding triumvirate.