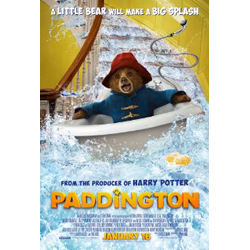 Released: 2014
Director: Paul King
Starring: Hugh Bonneville, Nicole Kidman, Ben Whishaw, Sally Hawkins

Fabulous and faithful adaptation of a favourite bear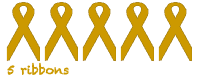 As a little girl my favourite bear was Michael Bond's Paddington, the good-mannered bear from Darkest Peru. None of your Rupert with his weird trousers or Winnie the Pooh and his gang of freaky friends for me; it was always Paddington. When I love a book (or in this case character) the thought of a film adaptation is pretty scary. What if they make a mess of it and destroy all my happy memories? That was my big concern when Paddington
was announced. Thankfully though Heyday Films and director Paul King have made a film that will satisfy the adult fans of Paddington and delight the new younger fans of the adorable bear.
When an earthquake destroys Paddington's idyllic home in the Peruvian jungle, killing his beloved Uncle Pastuzo and sending Aunt Lucy into a Home for Retired Bears, the small bear decides to stowaway to London. Here he meets the Brown family who reluctantly take him into their home and faces a deadly threat from evil taxidermist Millicent who is desperate to add Paddington to her collection.
I adored Paddington, I fell in love with the film almost as soon as it started. Ben Whishaw is just perfect as the voice of Paddington. Sweet and young, but quite determined when necessary. Paddington may be an innocent but he's not a baby and he's not a wimp (as evidenced by his Hard Stare). I can't imagine that original voice Colin Firth would have been anywhere near as impressive and it's to his (and King's) credit that he stepped away from the project when he did.
The cast is chock-full of the best of British acting talent. Hugh Bonneville and Sally Hawkins are fabulous as the seemingly ill-matched Henry and Mary Brown and lots of famous faces crop up throughout the film – Peter Capaldi as the grumpy neighbour Mr Curry, Julie Walters as the multi-talented Mrs Bird and Jim Broadbent as Mr Gruber, a refugee from the Nazis who arrived on the Kindertransport. Nicole Kidman (the only non-Brit in the cast) is excellent as the Cruella DeVil pantomime baddie who harbours violent intentions towards Paddington. I could just about forgive her for Grace of Monaco.
There are a couple of moments which will be genuinely scary for little children, the initial earthquake and Paddington's "Mission Impossible" climb are both times where a comforting cuddle for little ones (and almost 40 year old ones) would be welcome.
I cried a couple of times – Aunt Lucy's initial speech about how welcoming Britain was to refugees was utterly moving and hit right to the heart of why Paddington came into being. The calypso band appearances add a little touch of the Caribbean to this very English tale.
I am delighted that such a wonderful film version of this much loved childhood hero was created. It's already found a place in my heart and I'll be rewatching for a long time.