Released: 2003
Director: Richard Curtis
Starring: Hugh Grant, Liam Neeson, Emma Thompson
A Sweet Christmas Classic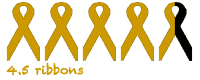 In the past couple of years there have been a number of ensemble films released focusing on a specific time of year or time in people's lives – Valentine's Day, New Year's Eve and What to Expect When You're Expecting are all recent examples of the genre. None however have matched the critical or financial success of Love Actually
, Richard Curtis's Christmas-themed, star filled romantic comedy set in the London which seems only exists in Richard Curtis films.
Love Actually tells ten intertwining love stories which take place in the five weeks leading up to Christmas. Stories include that of newly elected Prime Minister David who falls in love with the tea lady at Number 10 Downing Street, writer Jamie who has recently discovered his girlfriend cheating on him with his brother and escapes to France where he falls for beautiful Portuguese cleaning lady Aurelia, and widowed Daniel who helps stepson Sam capture the attention of his first love. Not all of the stories are about romantic love – there's love between friends, unrequited love and the love between a brother and a sister. As Christmas approaches the race for the Christmas Number One hots up with aging rock star Billy Mack's dreadful Christmas Is All Around challenging boyband Blue for the top spot.
The castlist is a veritable who's who of British talent and all perform their roles beautifully. Hugh Grant is perfect as the bumbling Prime Minister who shocks himself and the entire country by showing the gumption to stand up to the bullying US President. Liam Neeson as the grieving husband desperately trying to support his stepson is wonderful although I did have to watch the film with my husband muttering "I will find you and I will kill you" every time Liam Neeson appears on screen which isn't in keeping with the feel of this particular movie. The individual acting honours for Love Actually belong to Emma Thompson as Karen, the wife watching her husband engage in flirtation with a much younger woman. The moment she realises that the expensive necklace in her husband's pocket is a gift for another woman is beautifully played and never fails to elicit a small tear. I also have a soft spot for Thomas Sangster as ten year old Sam struggling with both the loss of his mum and the horrors of first love, it's rare that a child actor manages to be cute and turn in a great performance without being annoying or precocious but Sangster is simply wonderful in every respect.
All of the stories are touching in their own way and work well in the overall narrative, except one. The story of Colin Frissell the sex-mad young man who decides to move to America in order to find lots of women who are willing to fall into bed with him just because they like the English accent jars horribly. It feels as though a fourteen year-old boy on work experience wrote this strand and Curtis was too kind to take it out. It doesn't work at all and is a waste of everyone's time and effort.
It's true that there's a huge degree of suspension of disbelief required for Love Actually. Everything happens within a very short time frame, but that's the magic of Christmas. Sit back and enjoy one of Britain's best romantic comedies, this is a joyous addition to any countdown to Christmas.