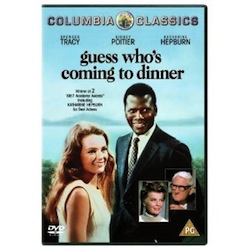 Released: 1967
Director: Stanley Kramer
Starring: Spencer Tracy, Katharine Hepburn, Sidney Poitier
The final outing of a classic partnership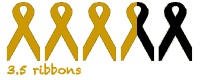 One of the most enduring on-screen partnerships was undoubtedly that of Spencer Tracy and Katharine Hepburn. Their long-standing romance was hidden from fans but is now recognised as one of Hollywood's greatest real-life love stories. The couple starred in 9 films together including Adam's Rib, Woman of the Year and Desk Set. Their final film together was 1967's Guess Who's Coming To Dinner
– Tracy died 17 days after his final scene was completed.
Tracy and Hepburn play a middle-aged couple, Matt and Chris Drayton, who find their liberalism challenged when their daughter comes home from holiday with a black fiancé Dr John Prentice (Sidney Poitier). Joanna Drayton, played by Hepburn's niece Katharine Houghton, is sure that her parents will welcome John into their family with no reservations and is shocked to discover that this may not be the case. The action takes place over the period of just one day and climaxes at a dinner with the couple, both sets of parents and Drayton family friend, Catholic priest Monsignor Ryan.
I wish I could say that this is a film that belongs firmly in the past and that a white woman bringing home a black fiancé wouldn't be a problem but that isn't the case. I'm sure that this film could be remade today with only a few changes to the script. Mixed-race, mixed-religion and same-sex marriages still cause chagrin, to dismiss Guess Who's Coming To Dinner as a relic of another age would be a mistake. The film raises some interesting points about black-on-black racism (the Drayton's black servant Tilly objects to a black man getting above himself) and explores how seemingly liberal people would react when faced directly with issues of race.
Naturally the issue of race take precedence, after all at the time the film was made inter-racial marriage was still illegal in seventeen of America's fifty states. This, however, allows another problem with the marriage to be side-stepped – the speed of the romance and planned marriage is worrying. Even if Prentice hadn't been black, it would take very understanding parents to accept their daughter coming home from holiday with a fiancé and moving to Switzerland that evening, where she will be married within weeks. No matter what ethnicity the fiancé was, any sensible parents would have major objections to a young couple getting married on the basis of a holiday romance. The need for the dramatic concept of the story being told within one day outweighed any considerations about the feasibility of the narrative.
All of the performances are great, Spencer Tracy in particular is brilliant as the father asked to give his immediate blessing to the couple's union. I couldn't help though watching this film with the dubious benefit of hindsight. Tracy's declining health was evident and Hepburn was clearly in a lot of pain. She appeared close to tears in almost every scene and I'm not sure if that was acting or a depiction of how she was feeling in her private life.
Guess Who's Coming To Dinner was released in December 1967, six months after the death of Tracy, and Hepburn always refused to see it claiming that the experience would be too painful. I think that was the right decision – Tracy's fading health and Hepburn's grief are patently evident and both will stay with me longer than anything else about the film.