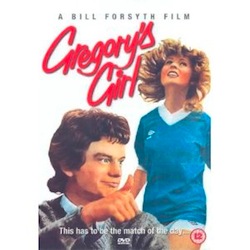 Released: 1981
Director: Bill Forsyth
Starring: John Gordon Sinclair, Dee Hepburn

Bella Bella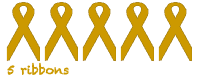 A few weeks ago there was a great discussion on Twitter about High School Movies.  One of the questions up for debate was which film most closely represented your own high school experience.  I snorted.  I went to a comprehensive in a working class area of Glasgow.  We didn't have a prom, no-one burst into song in the middle of the canteen and there were no students who were clearly in their mid-30s pretending to be 17.  There were absolutely no films I could think of that accurately portrayed what it was like being at school in Scotland in the 1980s.  I was a fool.  I had completely forgotten all about Bill Forsyth's classic Gregory's Girl
.
It is 1981 in Cumbernauld, a new town not far from Glasgow, and Gregory is an awkward but sweet fourth year pupil at the local secondary  school.  His place as centre forward in the school football team is taken by the beautiful Dorothy (Dee Hepburn) and Gregory is relegated to the goalkeeper's position.  Not being the kind of lad to hold grudges Gregory instead falls in love with his new team-mate and sets out to win her affection.  However, the girls of the school have their own plans for Gregory's love life.
The film captures perfectly the awkwardness of first love, growing up and how lost school can make you feel when you aren't exactly sure of what's going on around you.  More than that it's sweet, it's charming and it's really very funny.
John Gordon Sinclair (credited here under his birth name of Gordon John Sinclair) is perfect as Gregory.  He's a nice guy and we do root for him, but we also know that he's a bit silly and needs to be sorted out by more savvy people.  How else can you react to a boy who puts on a t-shirt, shirt and then his roll-on deodorant?  Dee Hepburn is great as Dorothy, a feisty girl who really only cares about football.  Pop star Clare Grogan does well as Susan, Dorothy's friend who has a crush on Gregory.  My own favourite in the cast is Allison Forster as Gregory's precocious 10 year-old sister Madeline.  According to IMDB Gregory's Girl is her only acting credit – a real pity as she displays real talent and charisma.
The film is packed with perfect little funny moments such as Dorothy turning a football instruction into a little dance and Gregory's 'sophisticated' drink of strawberry milkshake with a slice of tinned pineapple on the side of his glass.  The sporadic appearance of a small boy wandering the school corridors dressed as a penguin is surreal, but doesn't feel out of place or odd.  Everything is just a little out of the ordinary in Gregory's world.
Despite the opening scene of teenage boys spying on a topless nurse, discussions about who has lost their virginity, a window cleaner boasting of his sexual encounters with female customers and mention of a 12 year old giving birth to triplets this is an entirely innocent film.  A hot date in Cumbernauld consists of sharing a packet of chips and some sweet lying down dancing in the country park – much more reminiscent of my school experiences than some of the more sexually charged teen movies of today.  I think that's yet another sign that I'm getting old.
Gregory's Girl is a funny and heart-warming film that makes me wish that more high school movies featured gangly, awkward adolescents who aren't quite sure what's going on.  It's much more realistic than anything that Hollywood could produce.