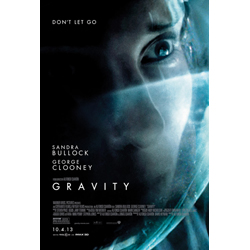 Released: 2013
Director: Alfonso Cuarón
Starring: Sandra Bullock, George Clooney

One of the best films of 2013 – Bullock is brilliant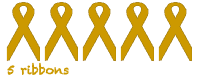 As I may* have mentioned before I hate 3D (*definitely, on numerous occasions). Hate it with an absolute passion. It's usually a pointless gimmick which offers little to the narrative and relies on flashy whizzing tricks flying off the screen to elicit "ooohs and aaahs" from the audience. As a glasses wearer I also find having to put the cinema specs over my own quite disturbing and sometimes painful. I am thoroughly unconvinced and will always choose the 2D option no matter how feted the film. I may, however, have had all my beliefs turned upside down. Alfonso Cuarón's Gravity shows just how brilliant the effect can be in the hands of the right director.
Sandra Bullock and George Clooney star as Mission Specialist Dr Ryan Stone on her first mission and Commander Matt Kowalski on his last mission. While on a space walk their Shuttle is hit by debris from a Russian satellite. Stone and Kowalski are the only survivors and are left floating in space, tethered together with no way home.
There's so much right with this film it's hard to know where to begin. Given I've moaned plenty about 3D in the past then it's probably reasonable to start with how brilliant the 3D is in Gravity. For once it's not being used as a gimmick but as an integral part of the story-telling. This isn't 3D that fires objects out into the audience in order to create a cheap thrill, this is 3D that creates an all-encompassing universe for the audience to be drawn into. I've never seen a 3D film before where I was so overwhelmed by the use of the technique. I can't imagine that many of the upcoming 3D films will be as effective but Alfonso Cuarón has proven that it's not a completely pointless concept.
The performances were absolutely wonderful. I'm a Sandra Bullock fan anyway but she blew me away in this. Ryan Stone is a wonderfully sympathetic character and Bullock gives her real depth. I hope her performance is recognised come awards time. George Clooney is also great as Kowalski but I don't imagine it was a huge stretch for him to play a handsome man with buckets of charisma. No, despite being predominately a two-hander this is completely Bullock's film and although this has some of the best effects I've ever seen it is her performance that gives it real power and emotion.
What struck me most of all was how such a high-concept film with stunning effects was actually just a simple tale of grief, loss and rescue. At one point – as the fate of the characters was still unknown – I realised that I wasn't necessarily wanting to see Ryan Stone rescued from space but from the grief caused by her daughter's death. Whether or not Stone and Kowalski made it to safety became secondary to Stone finding peace.
Don't get me wrong – this isn't an overly-wordy emotion filled melodrama. There's a beautiful balance of silence, emotion and literally seat-gripping moments of excitement and danger. There hasn't been a more perfect cinema experience this year – not even my beloved Les Miserables or the pounding excitement of Rush. Gravity is one of the best films of this – or any – year.