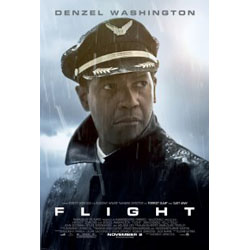 Released: 2013
Director: Robert Zemeckis
Starring: Denzel Washington, Kelly Reilly, Don Cheadle

An intelligent, brilliantly acted drama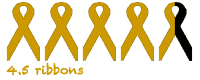 I can't believe how quickly 2013 is marching on, it seems like only a few days ago I was watching the Oscars and bemoaning the fact I had missed a number of the films at the cinema. Now they're nearly all out on DVD and iTunes. I'm sure when I was younger there was a much bigger gap between cinema release and DVD release but that could just be my aged mind playing tricks on me. Anyway, I digress. The big films from this year's Oscars are now being released and June appears to be the month to catch up with some of the nominated and successful films including Zero Dark Thirty
, Lincoln
and Flight
.
Denzel Washington was nominated for Best Actor for his role as a drug-addicted and alcoholic pilot, Whip Whitaker, who finds himself forced to face up to his addictions and bad behaviour when the plane he is piloting suffers catastrophic mechanical failures and Whip's heroic actions save the lives of almost all on board. As the investigation threatens to see Whip imprisoned, he is supported by his union rep friend (played by Bruce Greenwood) and seeks solace in the arms of a recovering heroin addict.
I said around about Oscar time that Hugh Jackman was unlucky to have played Jean Valjean in the year that Daniel Day-Lewis was all-conquering and brilliant as Abraham Lincoln. Having seen Denzel Washington's performance here as Whip Whitaker I'm pretty sure that poor Hugh was in a no-win situation. Washington was simply sublime as Whitaker, he is surely one of the best screen drunks there has ever been. He manages to convey the hopelessness of alcoholism without becoming a cliché of a falling-over drunk. The supporting cast is uniformly excellent, particularly Don Cheadle as the lawyer attempting to save Whitaker from disaster.
The plane crash sequence is one of the most jaw-dropping and terrifying I've ever seen on film. It's visceral and violent and really rather scary. I'm not a good aeroplane passenger at the best of times and given I'm flying soon this will certainly stay in my mind. The imagery was fabulous though, particularly the moments when the plane is inverted.
Flight isn't without its faults, although they are minimal. The love story between Whip and heroine addict Nicole seems superfluous. Surrey-born Kelly Reilly is very good as Nicole but there was no compelling need for her character to be included. Indeed, her story at times seemed to be holding up the main action.
The ending could have come five minutes before it did, normally I'm not a huge fan of ambiguous endings but it would have worked well here. Everything about Flight is steeped in ambiguity – whether or not Whip's drunken state helped him to remain calm during the crash, whether or not his dealer is a real friend, how much we actually care for Whip – that leaving us to place one more piece of the jigsaw ourselves wouldn't have hurt in the slightest.
Director Robert Zemeckis has been working on motion-capture films for the past decade and none have been that great. On the evidence of this he should certainly stick to live action. He knows how to craft a superb, very human drama which keeps the audience gripped from the very first moment. I loved Flight, but it's only served to remind me to always keep my seatbelt fastened when in the air.