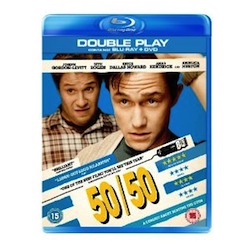 Released: 2011
Director: Jonathan Levine
Starring: Joseph Gordon-Levitt, Seth Rogen

A comedy about cancer – remarkably it works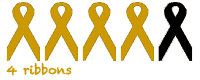 One of the films I was most sorry to miss at the cinema in the past year or so was 50/50
. I was intrigued to see how the film-makers would manage to make a comedy about a young man diagnosed with a rare form of cancer and how this affects his relationships, particularly with his best friend. There were always two ways that this film could go – it could be an absolute disaster, tasteless and humourless or it could manage to be both sensitive and funny. Thankfully it was the latter.
Loosely based on the real-life experiences of screenwriter Will Reiser, Joseph Gordon-Levitt plays Adam a radio journalist who is diagnosed with a rare form of cancer at the age of just 27. His friend Kyle (Seth Rogen, a real-life friend of Will Reiser and a co-producer of the film) is at Adam's side throughout the process supporting him as he struggles with his chemotherapy, relationships with overbearing mother and unsupportive girlfriend and growing feelings for inexperienced therapist Katherine.
50/50 manages to tell Adam's story with both sensitivity and dark humour. There are a number of very funny scenes which come as a direct result of Adam's diagnosis including Kyle's cack-handed attempts to pick up women and Adam's encounters with other patients undergoing chemotherapy and coping with cancer in their own ways. Despite the humour the issue of cancer is never treated as a joke and that is why 50/50 succeeds. When the film requires sensitivity, it delivers. The inevitable loss of members of the group of cancer patients that Adam has come to rely on for support is moving and Kyle's transition from crass loudmouth to sensitive supporter feels seamless and utterly natural.
The main characters of Adam and Kyle are portrayed extremely well by Gordon-Levitt and Rogen. Joseph Gordon-Levitt's performance is fantastic. From the moment he discovers the diagnosis he is completely believable as a scared young man facing a 50/50 chance of survival. I'm a big fan of Joseph Gordon-Levitt so wasn't surprised by how much I enjoyed his performance but I tend to be more ambivalent towards Rogen so was more taken aback by how much I enjoyed him in this film. He was more nuanced than I expected.
The minor characters, particularly the female characters, aren't as well developed as Adam and Kyle. Adam's girlfriend Rachael, played by Bryce Dallas Howard, is particularly mean spirited and I'm not sure why the character was included. She added nothing to the narrative and was merely a distraction. Katherine was sweet and the always likeable Anna Kendrick played her well but why do we always have to have young, inexperienced female medical professionals fall for their patients? It's a cliché that's becoming tired.
This is a great film which is both funny and tugs at the heart-strings when the need arises. It's a rare combination and it could have all gone terribly wrong had it not come from a place of personal experience. It was definitely worth the wait to see this impressive movie.