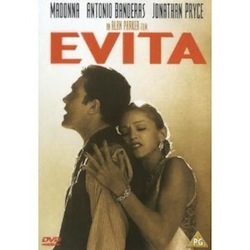 Released: 1996
Director: Alan Parker
Starring: Madonna, Antonio Banderas, Jonathan Pryce

Madonna's (only) cinematic triumph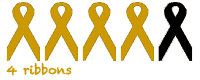 It's fair to say that Madonna has had a pretty successful career. Not many popstars who had their first hit in the early 80s are still releasing highly anticipated albums today. Yet for all of her chart success there's a sense that Madonna won't be satisfied until she has a successful acting career as well. The majority of her films would appear to suggest that perhaps she should avoid the silver screen – apart from one noticeable triumph, Evita
.
Movie adaptations of stage musicals are notoriously difficult and since the heyday of the MGM musicals in the 50s and 60s there have been fewer and fewer attempts at bringing the stage to the big screen. Discussions about a film version of Andrew Lloyd-Webber and Tim Rice's phenomenally successful musical Evita began in 1978, as soon as the original production opened but it wasn't until 18 years later in 1996 that Alan Parker's version saw the light of day.
Evita is the story of Eva Duarte de Peron, a first lady of Argentina who was adored by the working class of Argentina but died of cancer at the tragically young age of 32. The film follows Eva's life from the death of her father and arrival in Buenos Aires from her rural home to her marriage to Juan Peron and role as First Lady. While the film is mostly sympathetic it isn't completely rose-tinted. We see Evita use her feminine charms to advance her career and there's more than a hint that she and her family take their own cut of money intended for the poor. The story is told by Che, who follows Eva's life from poverty to riches. In the stage production he is explicitly portrayed as revolutionary Che Guevara, however the film's Che is more of an Argentine everyman taking on various guises including waiter, political activist and journalist.
Having seen the stage version in Glasgow, complete with wobbly sets held up by the actors, and generally being quite a fan of Lloyd Webber and Rice I was excited to see how Evita transferred to the big screen. Whereas some musicals have tended towards a scene-by-scene recreation of the stage show, Evita is much more ambitious. Director Alan Parker uses a variety of sets and Argentine scenery, including the famous Casa Rosada and this gives the film a sense of scale and place. The performance of Don't Cry For Me Argentina to a large crowd of local extras gathered outside the Casa Rosada was genuinely spine-tingling.
Madonna's performance was fantastic. Bearing more than a superficial resemblance to Eva Peron, she completely encapsulates all of the facets of Evita's personality including determination, ruthlessness and vulnerability. It's easy to forget how good a popstar's voice actually is, but here we're reminded that Madonna is actually a very, very good singer. Our narrator, Che, is played to perfection by Antonio Banderas. He isn't the greatest singer in the cast, but he has tons of personality and a wonderfully expressive face and conveys a range of emotions with the raise of an eyebrow – he has bagloads of charisma and is more than capable of matching wits with Madonna. The Waltz for Eva & Che scene is a fantastic confrontation which tests both of the lead actors and packs an emotional punch, with just a hint of sexual tension.
Madonna has never been better onscreen and it seems unlikely that she'll ever match this performance. A triumph for all involved and proof that there's still an audience for the stage to movie musical adaptation.