Released: 2003
Director: Jon Favreau
Starring: Will Ferrell, James Caan
A Sweet Christmas Classic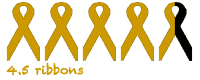 I love a good Christmas movie. Let's not beat around the bush, I even love a bad Christmas movie as my affection for crass tear-jerkers like The Christmas Shoes will bear witness. From now until Christmas I'll be watching a steady stream of tinselly themed movies and wallowing in the cheesiness of it all. It seems impossible to imagine that I've managed to let 2003's Elf
pass me by until this year but so it seems.
Will Ferrell plays Buddy, a human brought up by elves in the North Pole after climbing into Santa's sack in an orphanage one Christmas Eve. Buddy is happy at the North Pole for many years until his ungainly size and inability to make toys at the same rate as the other elves starts to cause havoc. When he accidentally overhears the truth that he is a human he travels to New York to meet his real father, an overworked publisher of badly written children's books. While in New York Buddy ends up meeting his kind step-mother and half-brother, inadvertently working in the Grotto of a department store and falling for sweet (fake) elf, Jovie. Buddy tries to bring the true meaning of Christmas to his father and to help an increasingly cynical world believe that Santa really does exist so that children can get their presents on Christmas Eve.
This is a wonderfully sweet-natured and enjoyable film chock-full of quotable moments including the adorable "I just like to smile, smiling's my favourite". Will Ferrell is great fun as the fish out of water Buddy, trying to be nice to everyone in a mean big city and James Caan is good as Walter the hard-hearted publisher who has little time for his family and too much time for his work.
There's little in this film that's new but it's all done very well. A particular highlight is Buddy's excitement at discovering Santa is visiting the toy store he is working in ("SANTA I LOVE THAT GUY") being overshadowed when he discovers that the Father Christmas in question is not the real deal, "You're sitting on a throne of lies". The final sing-a-long of Santa Claus is Coming To Town in Central Park is fabulous, Zooey Deschanel has a sweet voice and starts it off well. Mary Steenburgen on the other hand does not have a sweet voice but joins in with real gusto and that's real Christmas spirit.
I'm shocked it's taken me so long to discover Elf but it's now on my annual viewing list. A real Christmas classic which will sit proudly alongside The Muppet Christmas Carol and Miracle on 34th Street.