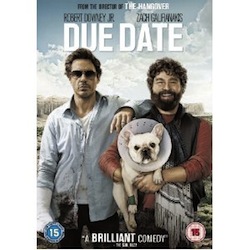 Released: 2010
Director: Todd Phillips
Starring: Robert Downey Jr, Zach Galifiankis

You'll laugh – then feel ashamed you did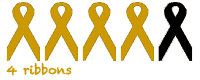 It's been a good couple of years for Robert Downey Jr. His roles as Iron Man and Sherlock Holmes have seen him regularly at the top of the box office charts. The massive success of The Avengers make it likely that we'll be seeing more of him as Tony Stark in sequels both to that film and Iron Man and I'd love to see a Hulk movie where he and Mark Ruffalo's Bruce Banner continue their bromance. He's not been resting between franchises though and in 2010 starred with Zach Galifianakis in the broad comedy Due Date
.
Downey Jr plays harassed businessman Peter Highman who is trying to get home from Atlanta to Los Angeles in time for the birth of his first child. After a run in with scruffy Ethan Tremblay (Galifiankis) on the plane both men are ordered off the flight and end up on a roadtrip across the country. The pair (and dog Sonny) get into increasingly bizarre scrapes including a drug deal, mistaken border crossing and fight with a disabled war veteran.
Downey Jr is great as the uptight and bad-tempered Highman, although it must say a lot about me when I thought that some of his tantrums were fairly justified. Galifiankis is good fun as the harebrained Tremblay, a delusional actor on a journey to spread his father's ashes, and a couple of times he does manage to convince as a grief-stricken son in the more moving scenes. Decent, albeit limited, support is added by Jamie Foxx as Highman's friend (and potential love rival) and Michelle Monaghan as Sarah Highman, Peter's heavily pregnant wife. I did spend most of the film thinking that Monaghan was TV actress Kimberley Williams-Paisley and that distracted me completely from her performance. Seriously, they could play identical twins. For the most part though this is a two-hander and Downey Jr and Galifiankis carry it off very well on their own.
Due Date isn't exactly original – the story owes a lot to 1987's Planes, Trains and Automobiles which saw Steve Martin and John Candy as a mismatched couple of travelling companions. Just swap Thanksgiving for a baby's birth and obnoxious, fat shower ring salesman for obnoxious, fat actor and you're there. Not that there's anything wrong with using a borrowed storyline (or as the writers would probably prefer, a 'homage') but let's not pretend that Due Date is something new and special.
There are some good laughs in Due Date. Highman's fight with a Western Union employee was quite funny and taught us all the importance of never insulting a wheelchair bound war veteran. My biggest belly laugh came with the scene showing Sonny the dog easing himself to sleep in a disgusting manner. So very wrong and it isn't surprising that the American Humane Association had late notice and didn't have the opportunity to monitor this scene (although in fairness the scenes it did monitor all had great welfare ratings).
If you're looking for a sophisticated comedy with subtle humour and smart repartee then you are in the wrong timezone with Due Date. If, on the other hand, you want something fairly mindless which will make you laugh – then feel slightly ashamed for laughing – this is definitely the film for you.