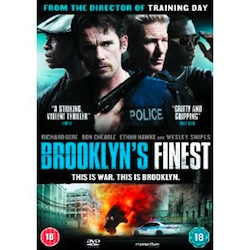 Released: 2009
Director: Antoine Fuqua
Starring: Richard Gere, Don Cheadle, Ethan Hawke

A disappointing waste of fine actors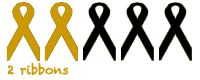 I quite like choosing movies 'blind'.  That means I look at what's on special offer and buy any which look interesting – if they're cheap they're often worth a punt.  That's how I got hold of Brooklyn's Finest
.
At first glance it looks like the kind of film I would absolutely love.  The story of three cops in Brooklyn's 65th Precinct, each facing their own personal demons.  Don Cheadle has spent too much time undercover with New York's drug barons and is facing torn loyalties. Richard Gere is a 22 year veteran of uniformed service who is only a week from retirement and gets through the days by drinking whiskey and visiting a prostitute.  Ethan Hawke is a family man, a narcotics officer desperate to raise money to make a better life for his ever-expanding family.
The premise is intriguing, the first five minutes are mind-blowing and the cast is impressive, but the film doesn't work.  We expect the three narratives to come together in an explosive finale, so we wait …. and we wait …. and wait.
Ethan Hawke and Richard Gere both give performances that are adequate but no more.  It's a waste of two good actors, particularly Gere who has real presence and charisma, both of which are smothered.
Don Cheadle is the most impressive of the three leads.  He convinces as a man who knows that his moral compass is being knocked off course.  He is becoming too close to the world he is trying to destroy and wants to escape before it's too late.
There's nothing in the story between the first five and the last ten minutes that held my attention.  I messed around on Twitter, I drank some wine, I fed the cat.  The film just couldn't keep me on the sofa and in front of the screen.
The role of women in this film disturbed me a lot – every single female except one was at least half-naked.  The one fully clothed woman was a mean, strident bitch.  It's nice to see we're still in 1972!
The main problem with Brooklyn's Finest is that I just didn't care about the three main characters and I needed to care if  I was to become immersed in their stories.  This was a big waste of a good cast and a solid premise.
In the end it was nothing more than background viewing.  It passed a couple of hours, but I'm grateful I didn't spend more than £3 on it.