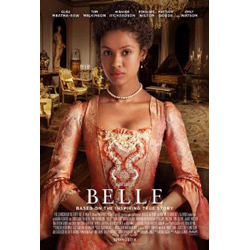 Released: 2013
Director: Amma Asante
Starring: Gugu Mbatha-Raw, Tom Wilkinson

A sumptuous look at Britain's slave-owning past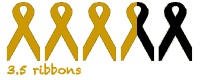 There's a podcast that I listen to called Stuff You Missed in History Class, it's a 30 minute or so look at individual incidents in history which, while fascinating, don't seem to be well-known. One of my favourite episodes was one which recounted the West Point Eggnog Riot of 1826. I listened to an episode recently which discussed slavery and how it is often hidden as a topic. That led me to think about how Britain's slave history has been portrayed in film with the answer being – not very much. Only two films came to mind – the 2006 William Wilberforce biopic Amazing Grace and 2013's fact-based period drama Belle
.
Belle is the story of Dido Elizabeth Belle Lindsay, the illegitimate daughter of a Royal Navy officer and a slave woman in the West Indies. When her mother dies, Dido is taken in by her father's uncle the Earl of Mansfield, England's Lord Chief Justice and raised as a free gentlewoman. When Dido is in her early 20s Mansfield hears a case regarding the murder of a group of slaves on a ship – one of a number of legal challenges which eventually led to the abolition of slavery and slave ownership in the United Kingdom.
I enjoyed Belle but if I'm honest, I didn't really see it as a groundbreaking exploration of the issue of slavery. It had none of the emotional punch of 12 Years A Slave, instead seeming more like a standard period drama with a slightly different reason for the heroine to be feisty and attractive to a present day audience. That's not to say there's not a lot to like here because there certainly is.
Gugu Mbatha-Raw is wonderful as Dido, she brings beauty and intelligence to the role and portrays a real character with passion and dignity. She is entirely believable as a young woman confused by her role as a relatively wealthy heiress yet unable to join her family for dinner with guests. Her burgeoning political interests and actions also have a ring of truth and don't feel out of place – even for a time where women, and particularly a mixed-race woman, would not have a public political profile. She is absolutely the best thing about the entire film.
Tom Wilkinson is also very good as Mansfield, a considered man changing the world in a quiet manner. I was a little disappointed in Tom Felton's role as the smug, racist brother of Belle's suitor. It seemed a little like Georgian Malfoy and I wouldn't have been surprised to hear him call Dido a filthy little mudblood. Felton seems a nice guy, it would be nice to see him portray a pleasant character for a change.
The direction by Amma Asante is sumptuous and the film looks gorgeous, it's absolutely a masterful period piece which is a perfect addition to British cinema's grand tradition of costume dramas. It's also good to see cultural recognition of some of the less heroic aspects of our history, something we should not be afraid to face head on. Despite these positives and excellent intentions I did find that the film dragged slightly in the middle and I tuned out for a few minutes here and there.
It was 9 years between Asante's directorial debut and this – hopefully her next film (A United Kingdom about the inter-racial marriage of a Botswanan Prince and a white British woman) will come along much sooner than 2022.