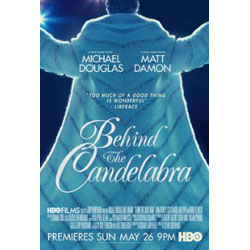 Released: 2013
Director: Steven Soderbergh
Starring: Michael Douglas, Matt Damon

A brilliantly acted and directed biopic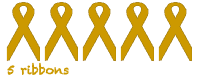 I am just about old enough to remember Liberace, the flamboyant, over the top, fur-coat wearing pianist. He died when I was about 11 and he had only vaguely appeared on my radar before then. As I grew older I considered him in the same vein as great British comedy acts like Larry Grayson and John Inman. Camp as Christmas and gay as they come. The equality activist in me bristled at the stereotype of gay men being flashy and camp while another part of me knew that the best way for an openly gay man to accepted in the 70s and 80s was to be as fun and unthreatening as possible. You could have knocked me over with a spangly cape when I found out that Liberace was not known to be gay and was believed by the American public to be something of a ladies man. Steven Soderbergh's made-for-TV movie Behind the Candelabra explores one of Liberace's homosexual relationships – that with Scott Thorson which lasted between 1976 and 1982.
The relationship between Thorson and Liberace sees the entertainer lavish gifts on his much younger lover – including furs, jewels, cars and plastic surgery to make Thorson look more like himself. Michael Douglas plays Liberace with flair and panache. He perfectly encapsulates the "Mr Showmanship" persona and brings life to the performance scenes. There is more to the character than this though and Douglas does remarkably well in making Liberace sympathetic – a man who despite his wealth and being constantly surrounded by people, is lonely and isn't able to be honest about his needs and desires.
Matt Damon is absolutely brilliant as Scott Thorson. At 42 he is quite old to play Thorson, who was 17 when he first met Liberace, but thankfully he has quite a young looking face. I wonder if it was a deliberate decision by Soderbergh to cast an older actor. Having one who was closer to Thorson's age would have highlighted the seediness of such a sexual relationship – a very rich man in his 50s having an affair with someone of 17 is just a little bit icky, take into account Liberace's plans to adopt Scott and the plastic surgery to make Scott a clone of his lover and there's suddenly a sinister air to the relationship. I couldn't say if the relationship was in any way sinister, Thorson claims that the couple were deeply in love. I wonder. In any case, Damon's performance was fabulous. He was perfect in the role and brought dignity and nuance to what could have been a horrible cliché.
The relationship, so happy at first, descends into battles over Liberace's promiscuity and Scott's drug addiction. An addiction fuelled by creepy plastic surgeon Dr Startz – a brilliant Rob Lowe. I'm generally not squeamish but the facelift/nose-job scenes made me wince. The make-up was superb, I genuinely didn't recognise some of the big name co-stars and got a real thrill when I saw the closing credits.
I cannot find fault with this film at all. It was well scripted by Richard LaGravenese, based on Thornson's own memoirs, it was exceptionally well directed and utterly brilliantly acted. I'm just sorry that no-one will receive the Oscars they deserve for this. Times have changed but seemingly not enough for major studios to greenlight a movie about a homosexual relationship. Maybe in another 30 years time.